Navy charges fourth official in worst corruption scandal in decades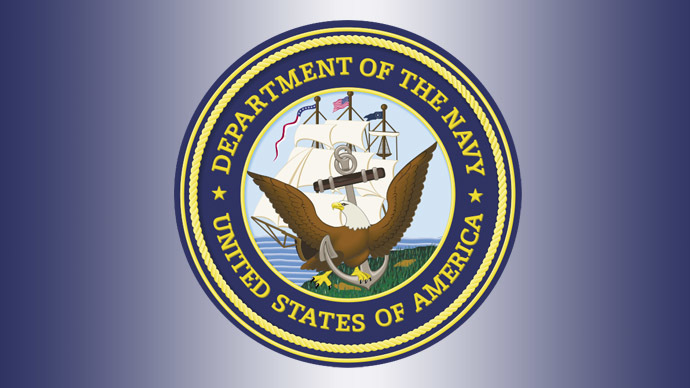 ​Officials have arrested and charged a fourth US Navy officer with leaking classified information to a defense contractor in exchange for cash, gifts, and other personal favors.
Petty Officer First Class Dan Layug was arrested Wednesday morning in San Diego and made his first appearance in court on Thursday, where he was charged with conspiracy to commit bribery in what's been billed as the worst scandal to hit the Navy in decades.
According to NBC San Diego, court documents show that the 27-year-old Navy officer is accused of accepting money, luxury hotel accommodations, and consumer electronics from Glenn Defense Marine Asia, a contractor based in Singapore that had provided maintenance services for Navy ships for 25 years.
In return, Layug provided Glenn Defense with classified copies of ship schedules, which the company used to help severely overcharge the Navy for basic services. Since 2009, the company had overbilled the Navy by $20 million and had been awarded with $200 million in contracts since 2011 – contracts that have now been cancelled.
Layung has yet to enter a plea. His bail has been set at $100,000, and, should he be released, a judge ruled that he be monitored using GPS.
In an email exchange reported by the Associated Press, Layung allegedly wrote to Glenn Defense's vice president and said, "The camera is awesome bro! Thanks a lot! Been a while since I had a new gadget!"
In addition to the camera, Layung reportedly had a "bucket list" of electronics he wanted, including an iPhone 5, iPad 3, iPad mini, and a Samsung S4 smartphone. Prosecutors stated the officer also received hotel accommodations for himself and his friends on top of a monthly $1,000 cash payment.
This is the first arrest in the ongoing bribery scandal since November, when a third high-ranking Navy official was detained on similar charges – Cmdr. Jose Luis Sanchez, 41, was charged with accepting prostitutes, luxury travel, and $100,000 in cash for giving Glenn Defense schedule information.
As RT reported then, Naval Criminal Investigative Service (NCIS) Supervisory Special Agent John Bertrand Beliveau II had also been arrested for tipping off Glenn Defense CEO Leonard Glenn Francis about the investigation and advising him on how to respond to inquiries.
Francis himself was arrested in September 2013, when he was lured into the United States expecting to meet with Navy officials.
"The Navy expects our leaders to uphold the highest standards of conduct and professionalism," Rear Adm. John Kirby, the Navy's chief spokesman, said in a statement in November. "As the work of this investigation concludes, we will make public as much information as possible. But we will do nothing to prejudice or preclude the important work investigators need to do and are doing."
You can share this story on social media: