Third high-ranked Navy official arrested in 'secrets for hookers' bribery scandal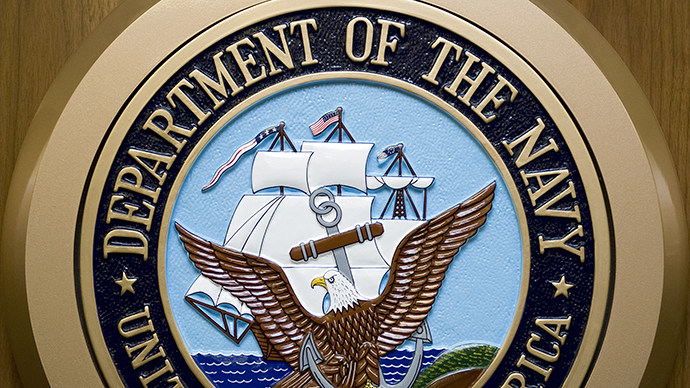 A growing bribery scandal has ensnared a third senior Navy official, who is accused of sharing classified information in return for personal favors.
Federal prosecutors arrested Cmdr. Jose Luis Sanchez, 41, in Tampa, Florida on Wednesday. Sanchez stands accused of accepting bribes from the Singapore-based Navy contractor Glenn Defense Marine Asia, including prostitutes, luxury travel, $100,000 in cash, and more.
Sanchez joins Navy Cmdr. Michael Vannak Khem Misiewicz and Naval Criminal Investigative Service (NCIS) Supervisory Special Agent John Bertrand Beliveau II, both of whom were arrested last month on similar bribery charges.
In exchange for the bribes, Sanchez allegedly gave classified information to Leonard Glenn Francis, CEO of Glenn Defense Marine. Francis reportedly wanted to know the movements of the Navy in advance, and lobbied for ships to dock at his ports where they could be overcharged for basic services.
Glenn Defense Marine is accused of overcharging the Navy by millions of dollars for services that would've cost about half as much at other docks. Francis was arrested in September after being lured to the United States under the assumption that he was meeting with Navy officials. The company's general manager of global government contracts, Alex Wisidagama, was also arrested.
According to the Washington Post, the Navy terminated $200 million in contracts with Glenn Defense Marine in September.
"Day by day, this massive Navy fraud and bribery investigation continues to widen, and as the charges announced today show, we will follow the evidence wherever it takes us," said Mythili Raman, the Justice Department's acting attorney general, to the Post.
Court papers filed by investigators claim Sanchez, much like Misiewicz, began notifying Glenn Defense Marine of the Navy's ship schedules in 2009 and continued to do so until April of this year. Sanchez and Francis communicated regularly through both email and Facebook, investigators said.
Beliveau, meanwhile, is accused of tipping off Francis as the Navy's investigation unfolded, offering him advice on how to respond to inquiries.
A hearing is scheduled for November 8 that could potentially set a trial date, though Fox News reports it's possible officials of even higher rank could be swept up in the investigation.
"The Navy expects our leaders to uphold the highest standards of conduct and professionalism," Rear Adm. John Kirby, the Navy's chief spokesman, said in a statement to the Post. "As the work of this investigation concludes, we will make public as much information as possible. But we will do nothing to prejudice or preclude the important work investigators need to do and are doing."
Misiewicz, Beliveau, Francis and Wisidagama are all pleading not guilty. It's unclear how Sanchez will plead.
You can share this story on social media: