NASA's Endeavour blasts off in final flight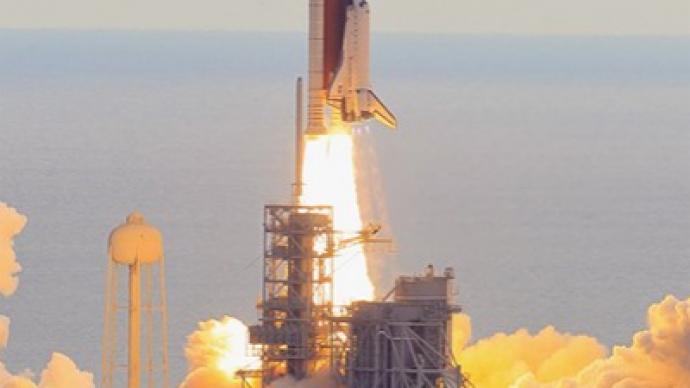 The second-to-the-last US shuttle flight is on its way to the International Space Station with a crew of five American astronauts and one Italian astronaut.
Endeavour was built to replace Challenger, which was lost in a tragic accident in 1986, and first flew in 1992. The shuttle Endeavour is commanded by Commander Mark Kelly, the husband of Congresswoman Gabrielle Giffords, who was wounded by a shot to the head in a shooting at a political event in her home state of Arizona.Giffords, who has been undergoing rehab, was in attendance for the launch. Her doctors have called her recovery astonishing.This is the second-to-last shuttle take off, as the program will be retired shortly. Following failed attempts by NASA to produce a shuttle program replacement, the goal is to now outsource space travel to private companies and work with other national space programs – such as those in Russia and the European Union. At present a number of companies are awaiting final approval from NASA to take over certain cargo and transport operations to the ISS.
You can share this story on social media: