Bank of America "leak" alleges fraud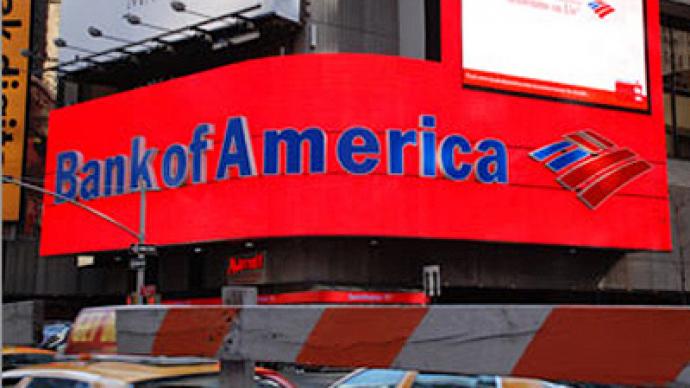 The hacker group known as Anonymous has leaked a series of emails allegedly from a former Bank of America employee that the group argued shows proof of corruption and fraud within the bank.
Anonymous believes the email chain is clear evidence of rampant corruption in Bank of America's ranks, including allegation the bank foreclosed on American homes without having the proper documentation to do so.On the site is a list of documents from an individual who identified himself as former Bank of America employee. The website's availability was up and down after the posting, likely due to high traffic. The e-mails however could not be verified.The alleged former employee aired a number of grievances against the company, including allegations of fraud in the mortgage and insurance industries. In a statement, however, a Bank of America spokesman told Reuters the emails were simple clerical and administrative errors and that the "extravagant assertions" were untrue. The post includes what seems to be internal Balboa Insurance, a company that Bank of America acquired in its purchase of Countrywide Financial in 2008, emails containing correspondence regarding mismatched or deleted loan file numbers in Balboa's system.The emails further highlighted, according to the disgruntled employee, other obscure details:"They [the company] encouraged us to date each other." "With my credit score, I had no business qualifying to work at a bank" and "They took everything from me."There was little detail on alleged fraud however. The lack of information regarding corruption, combined with a questionable disgruntled source, has left many disappointed by the leak. Even the more detailed bit of information may be misrepresented in the emails. For example, the emails alleged there was a list of document tracking numbers with a request for "image removal." The former employee argued key information related to foreclosures on GMAC home loans was simply removed, deleted from the file. It is highly possible however that Balboa merely have removed images from GMAC loan files regarding automobiles, farm equipment, or RV insurance, since those types of insurance are also covered by Balboa, pointed out The business Insider. While the hacker group has cited fraud, they have not pointed to any specific incident of fraud as an example. Previously, WikiLeaks' Julian Assange claimed to be in possession of similar documents regarding Bank of America, that if released would destroy the bank. He later recanted, saying the documents would likely not reveal the scandalous information he'd previously hoped.
You can share this story on social media: