NYC halts plans for 9/11 museum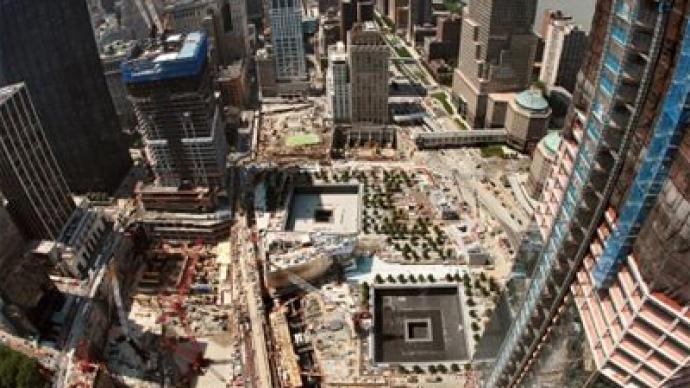 A Lower Manhattan museum in the works to recognize the atrocities of the September 11 terrorist attacks is being put on hold due to a disagreement over hundreds of millions of dollars.
The memorial foundation planning the museum is accused of being $300 million short in funding the project according to New York's Port Authority, which owned the original World Trade Center and is in charge of erecting the new museum. The planned museum would be beneath the rebuilt structures that are slated to stand where the Twin Towers once did. Although Port Authority alleges that the memorial foundation chartering the museum is indebted to the tune of $300 million, the project's planners say continuous delays puts their current tab at a substantially smaller price of $140 million. Regardless, the financial dispute is causing a standoff between parties and the opening of the museum, originally scheduled for September 11, 2012, is now indefinitely on hold.Joe Daniels, president of the memorial and museum, says that opening the doors of the museum on the scheduled date "is not realistic.""There is no chance of it being open on time. Work has basically stopped," New York Mayor Michael Bloomberg adds to reporters. "I'm sure we are going to work something out with the Port Authority," the mayor says. "They've got a difficult budget situation. I'm sympathetic to that."Before the dispute came to both parties putting the plan on hold, New York Governor Andrew Cuomo addressed the issue on the radio and said that Port Authority was "on the verge" of suing the foundation for the failure to fund the project. Daniels says that he thinks the city would refrain from making such a move, citing that Port Authority lost 84 employees on 9/11 and should be just as willing to follow through with the plan."This is an emotional project for them. We'll get this project back on track," insists Daniels.So far the rebuilding of One World Trade Center has spawned a construction site that stretches 90 stories tall. Nearby at the September 11 public memorial, around 10,000 visitors each day have come pay their respects. The museum, if eventually opened, is expected to host educational exhibits about the events before 9/11, the tragedy itself and what resulted from it. Nearly 3,000 people were killed in the attack.