"Murder in the First" lead spotted in Russia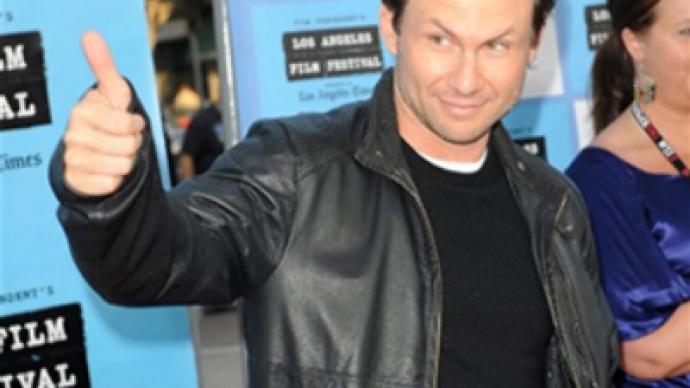 Star of "Interview with the Vampire", Hollywood heartthrob Christian Slater is shooting a new film in the Russian city of St. Petersburg.
"Shadows of the White Nights" revolves around the lives of a ballet dancer, her American husband Michael and their little daughter.
Slater started acting when he was 7 years old. The actor will turn 40 this year, and his reputation as a Hollywood bad-boy still precedes him.
In "Shadows of the White Nights" he plays one of the key roles, businessman Michael, who dies in unclear circumstances.
An amateur actress will appear opposite Slater as his wife Maya. Professional ballerina Sofia Arzhakovskaya made a name for herself as the winner of the "Mrs World 2006" beauty pageant.
Among Slater's other partners on screen are the star of "Good Will Hunting" Cole Hauser, as well as Angus Macfadyen, best known as Robert the Bruce in "Braveheart".
You can share this story on social media: