Mozilla's new Lightbeam download allows users to track trackers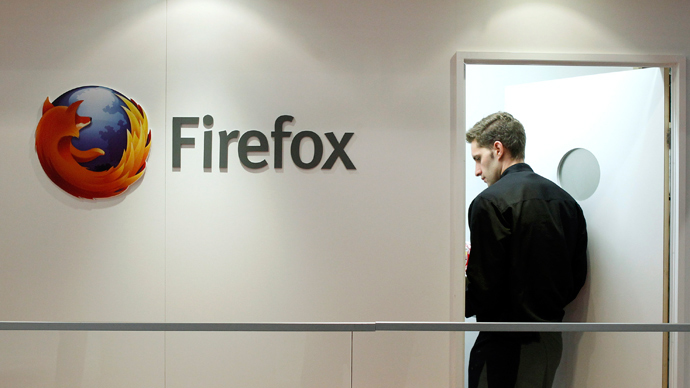 Mozilla, the open-source software community responsible for the Firefox browser, has released a new download that allows users to identify who's tracking their Internet movements.
Dubbed "Lightbeam," the free Firefox extension will enable users to see which third party companies are monitoring their online presence, a move that Mozilla states will "illuminate the inner workings of the web."
"It's a stake in the ground in terms of letting people know the ways they are being tracked," said Mark Surman, Mozilla's executive director, to the UK-based Independent. "At Mozilla, we believe everyone should be in control of their user data and privacy and we want people to make informed decisions about their Web experience."
With the download in place, Lightbeam creates a visual representation of all the third parties that are active on the websites you visit. Typically, that would include advertisers or other companies looking to sell your data for marketing purposes. Mozilla is also encouraging Lightbeam users to crowd-source their data in order to generate "a big-picture view of how tracking works on the Internet," potentially singling out which companies are the most active in their monitoring.
"The visualization grows with every site you visit and every request made from your browser," Mozilla said in its online description of Lightbeam. "In addition to the graph view, you can also see your data in a clock view to examine connections over a 24-hour period or in a List view to drill down into individual sites."
Considering the software's ability to access such detailed information, there's already concern that the program may jeopardize the privacy of users willing to share and upload the data it tracks. Mozilla, however, says there's no need to worry: Lightbeam does not record IP addresses, and everything users decide to share will be done anonymously. It can also be easily uninstalled.
Mozilla has already upgraded its Firefox browser after learning the NSA was exploiting deficiencies in the browser to uncover people using the anonymity-protecting Tor software and gain access to their data.
"Our focus in on building a web based on openness and transparency," Surman added."Our dream is a world where people know more about how the web works and take control of their lives online. We need a posse of people to get involved and make that happen."