More troops to Afghanistan won't solve problem – Russia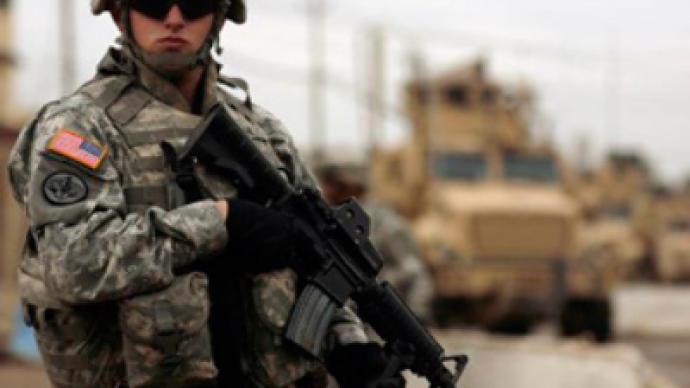 Sending more US forces to Afghanistan will hardly help stabilize the situation without strengthening Afghan law enforcement bodies, Russian Foreign Ministry spokesman Andrey Nesterenko said Wednesday.
Nesterenko noted that the real result might be reached "only when strengthening the military presence is combined with effective measures in forming Afghani forces to fight drug trafficking, which is a financial source for Taliban activities."
The Foreign Ministry spokesman noted that "no positive shifts in the country can be observed now."
"The situation remains complicated, and furthermore, it tends to be getting worse," he said. "Terrorist activity is widening; the Taliban and other extremist groups' presence now spreads into the relatively quiet northern regions of the country."
He also pointed out that this year has seen a record number of losses among foreign military staff in Afghanistan. According to his data, last year 295 people were killed, whereas in the first 10 months of this year the number has already reached 466.
In the spring, US President Barack Obama sent 21,000 troops to join the 68,000 already stationed in the country.
Defense Secretary Robert M. Gates, Adm. Mike Mullen, the chairman of the Joint Chiefs of Staff, and Secretary of State Hillary Clinton are united in the idea of sending 30,000 or more US troops to the area.
However, the president is not rushing into the move, as he is not quite sure about how eagerly the governments of Afghanistan and Pakistan would help execute a new strategy, administration officials said Tuesday. Obama is to review the possible options in a meeting with his national security team on Wednesday, according to the president's press secretary, Robert Gibbs.
You can share this story on social media: