MIT to release redacted Swartz file after family's request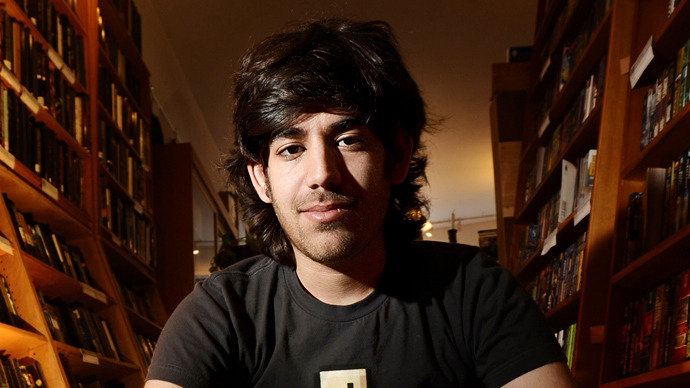 The Massachusetts Institute of Technology has announced that it will release documents on the case against Aaron Swartz, whose January suicide came before his trial for allegedly downloading a trove of articles from an online database was to begin.
The declaration came the day after Swartz's father had called on the university to make its case public.
Swartz, 26, could have faced up to 35 years in prison and a $1 million fine if convicted of downloading the academic articles from the JSTOR database via MIT's campus network. Swartz helped write the code for RSS 1.0 authentication and was one of the co-founders of social discussion site Reddit. He was also an outspoken advocate of Internet transparency, and was vehement in his opposition to the proposed SOPA/PIPA legislation of 2012.
In an email Tuesday to media including Wired Magazine, MIT president Rafael Reif announced that the school will release "internal" documents regarding Swartz following a request from his legal team. Reif did not specifiy when the documents would be made public, adding that MIT computer science professor Hal Abelson would review the documents and remove any reference to other staff members.
"In the time since Aaron Swartz's suicide, we have seen a pattern of harassment and personal threats," Reif said as quoted by Wired.
Swartz's death became a point of contention for fellow Internet activists. MIT administrators say the school's network has been hacked many times since his January suicide.
"In this volatile atmosphere, I have the responsibility to protect the privacy and safety of those members of our community who have become involved in this matter in the course of doing their jobs at MIT, and to ensure a safe environment for all of us who call MIT home," Reif's email said.
During an interview with the Boston Globe, Aaron Swartz's father Robert expressed his disappointment that hackers have now been frequently committing "negative or destructive" acts as a tribute to Aaron. He also added that the Swartz family has otherwise been overwhelmed by the level of support they've received.
And while many are sure to welcome to document release, Swartz's attorneys say the heavy redaction by MIT would make the "documents at issue materially less intelligible and thus far less useful to Congress or whoever might review them."
"Both Congress and the public at large have an important role to play in determining what conduct is considered criminal, particularly in the relatively new and rapidly evolving context of so-called 'computer crimes,'" wrote lawyers Elliot R. Peters, Daniel Purcell and Michael J. Pineault in the motion.
Swartz's proponents have blamed his death on a lifelong bout with depression that became overwhelming with the potential for a long prison sentence for a crime some experts described as merely exposing a legal loophole. One of the most popular targets has been US Attorney Carmen Ortiz, who has been accused of "prosecutorial overreach" by the Swartz family and an official White House petition signed by tens of thousands of people.
The issue is still so hotly contested that classes at MIT were nearly canceled this week when sophomore student Delian Asparouhov sent a campus-wide email posing as President Reif. Asparouhov said he was "just a kid messing around" when he wrote, as Reif, that classes would be canceled because of a campus threat as a response to the school's treatment of Swartz.
You can share this story on social media: