States may bind together to fight federal gun laws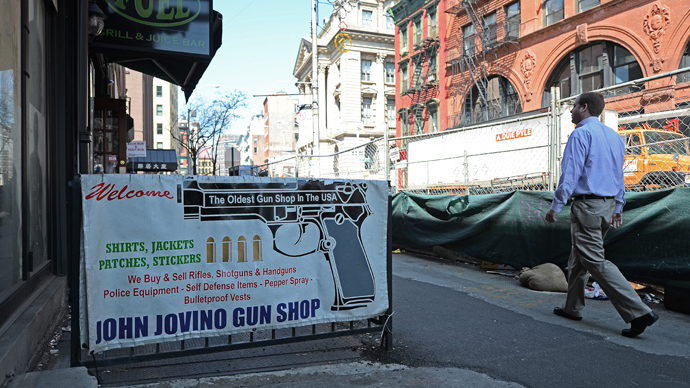 Lawmakers in Missouri are once again trying to nullify federal gun laws within the Show-Me State, and this time around they hope Second Amendment advocates elsewhere will join in their fight.
The Republican-controlled State Legislature came up one vote shy last year of overriding a veto from Governor Jay Nixon, a democrat, who opposed a conservative-led effort to outlaw the enforcement of federal gun control regulations within Missouri.
Under that bill, police officers caught enforcing federal gun law restrictions within the state would have been subject to criminal and civil penalties. Just months after Gov. Nixon's veto kept the bill off the books, though, lawmakers are again rehashing their effort to keep federal regulations from interfering with their United States Constitution-protected right to bear arms.
State Sen. Brian Nieves (R-District 26) introduced a bill last week, the Second Amendment Preservation Act, which again attempts to forbid law enforcement officials within the state from restricting firearm ownership.
"This act declares as invalid all federal laws that infringe on the right to bear arms under the Second Amendment to the US Constitution," the bill reads, and "declares that it is the duty of the courts and law enforcement agencies to protect the rights of law-abiding citizens to keep and bear arms."
"Under this act, no public officer or state employee has the authority to enforce firearms laws declared invalid by the act," the bill continues, and if approved those in violation could land themselves Class A misdemeanor charges.
With this year's bill likely about to encounter an uphill battle as in 2013, however, Nieves and other proponents have hatched a plan that will call on lawmakers in other states to suggest similar proposals.
Unlike last year's proposal, the 2014 Second Amendment Preservation Act would take several years to go into effect if approved. According to remarks made by Sen. Nieves to the Associated Press this week, that delay could give other states ample time to consider enacting similar measures.
"We continue to see the federal government overreach their rightful bounds, and if we can create a situation where we have some unity among states, then I think it puts us in a better position to make that argument," Sen. Nieves told the AP.
"This can't be just a Missouri effort," Republican Senate President Pro Tem Tom Dempse added to the AP. "There has to be a groundswell of support by the people — by other states as well — in order for us ultimately to be successful."
Attempts in states like Missouri in years past have been largely unsuccessful, but federal efforts in recent months to enact blanketing gun laws across the US may spawn support among conservatives determined to disrupt any proposals from Washington that would limit who can own firearms. In the wake of the 2012 massacre at Sandy Hook elementary school in Newton, Connecticut, a new law on the books in that state as of the first of the month makes it illegal to own assault weapons and large-capacity ammunition magazines. In neighboring New York state, gun owners will have to jump through hoops in order to have such weapons registered.
As RT reported previously, sheriffs in some cities across the US have been personally refusing to enforce new gun laws.
"All law enforcement agencies consider the community standards — what is it that our community wishes us to focus on — and I can tell you our community is not worried one whit about background checks or high-capacity magazines," Sheriff W. Pete Palmer of Chaffee County, Colorado told the New York Times last month.
Now in hopes of countering any attempts at passing such laws on a federal level, politicians in Missouri are once again fighting to eliminate any oversight from Uncle Sam when it comes to firearms. Lawmakers there are looking elsewhere, however, and hope that other states will consider similar bills.
"The idea is that if you're standing alone against a federal law, then you're not as likely to have success than if you're standing with other states," Arkansas Rep. Bob Ballinger (R-97), who sponsored an unsuccessful attempt to prevent enforcement of federal gun control laws in his state, added to the AP.
You can share this story on social media: