Capitol Punishment: Unarmed mom with health issues gunned down by DC Police
When it emerged that the woman shot dead by police on Capitol Hill was a depressed single mother, questions surfaced as to why police fired a stream of bullets at an unarmed driver who had an eighteen month old baby in the back of her car.
New details surrounding the death of Miriam Carey are swiftly changing the story's turn of events: originally, one in which she was accused of being armed and confronted by police heroics during a government shutdown, into one about over-zealous police gunning down an emotionally-troubled woman in front of her child.

The 34-year old dental hygienist from Connecticut had been hospitalized after suffering previous bouts of depression, which began after the birth of 18-month old Erica. "She had postpartum depression after having the baby," the victim's mother, Idella Carey, told ABC News. "A few months later, she got sick. She was depressed…she was hospitalized." Carey [Idella] was under the impression that her daughter was taking the baby to a doctor's appointment in Conneticut. 
Her pregnancy with Erica had been unplanned, according to her former boss, Dr. Barry Weiss, who spoke to NBC Connecticut. Carey [Miriam] had seemed increasingly stressed after discovering the news, and around January 2012, she suffered a fall down a staircase bad enough to have to take two to three weeks off work. She was fired around a year ago, but Weiss said that there was "nothing unusual about her leaving our office."

One 59-year-old resident of the building where Carey lived said that she "seemed nice" but had been behaving unusually recently. "She would often speed her car in and out of the parking lot here, and that was something that really concerned me," he said. "She was pleasant. She was very happy with her daughter, very proud of her daughter…I just never would have anticipated this in a million years," said Carey's next-door neighbor, Erin Jackson.

An anonymous law enforcement official later alleged that Carey harbored a delusional belief that President Barack Obama was communicating with her, according to AP.

At the moment, the public only knows what little it can glean from the available footage and witness accounts. They say she plowed into a security barrier and hit a Secret Service agent who tried to change her direction by waving.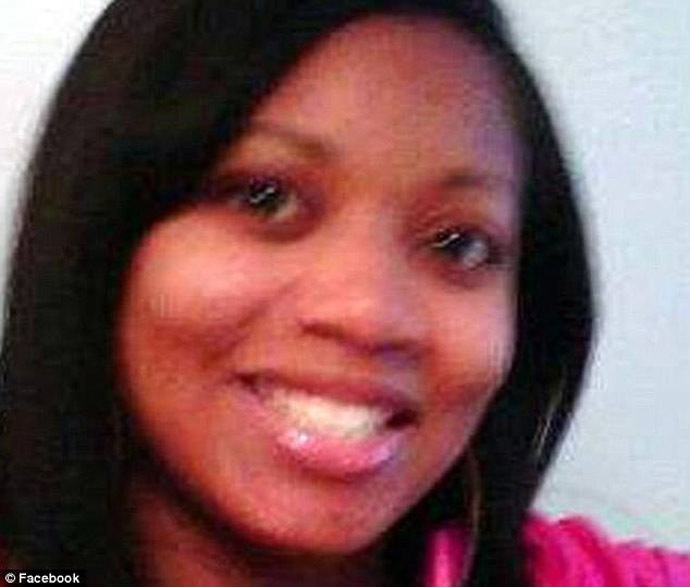 After the police first opened fire on her, she floored the gas and drove off. But after a high-speed pursuit through Capitol Hill streets, she ran into Capitol Hill police officers, who surrounded her car after she slammed into a barrier. One witness reported one of the officers even sticking his weapon into the open window of Carey's car.

She wheeled the car around and hit a police cruiser, while almost hitting several more officers, before driving off again. From that moment all that is known is that the officers shouted for her to stop as she moved away. Then shots were fired (multiple reports declare more than a dozen were heard in total) and Carey was killed in the vicinity of the Supreme Court. She received six bullets from police guns.

Investigators told the public that the pursuit may have been worse had it not been for the barriers near the White House. 

"The perimeters worked… They did exactly what they were supposed to do," said DC Police chief Cathy Lanier during a press conference following the shooting. The question that then arises is why any further action was required to immobilize Carey herself, when there was all the time in the world to prevent her car from moving?
Dr. Mark Mason believes the situation was entirely overkill on the part of the Capitol Police.

"Given the fact that we have an unarmed female – the police have come forward to say she was unarmed; there was an infant in the car; there was no gunfire of any kind that came from the car at any time – a lot of questions need to be asked," Mason told RT.
"The police in Washington DC way-way overreacted. There are alternatives to respond to situations short of deadly force. A speeding car – there's a variety of ways of stopping them," he continued, mentioning the option of shooting out the tires.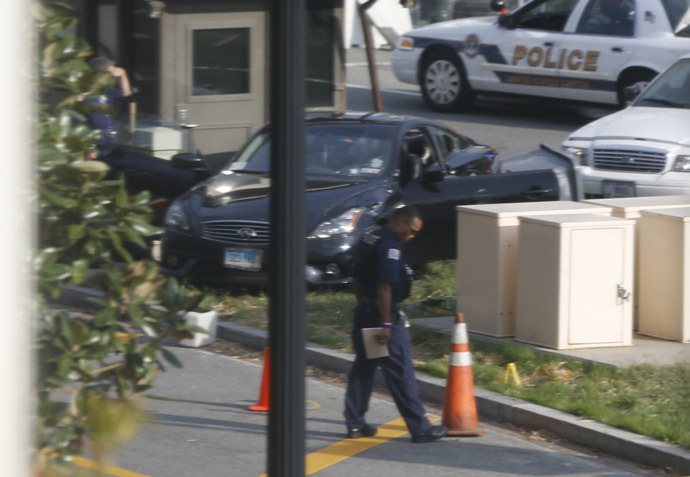 The option of taking a suspect – even one considered a deadly terror suspect - into custody alive is a proven possibility, as was the case with one suspected Boston Bomber, Dzhokhar Tsarnaev. He remains in prison at the moment, despite having been accused of perpetrating the April 15, 2013, Boston Marathon bombings. He was captured alive by police.

Back in May, 27-year-old Ibrahim Todashev who had alleged links to the other Boston Marathon bombing suspect, Dzhokhar's brother, Tamerlan Tsarnaev, was shot six times during questioning by the FBI after apparently attacking one of the agents. He appeared to have been unarmed and there are still no further details of the situation. Tamerlan himself died in a stand-off with police in April.

However, the separate cases are incomparable. While the Boston Bombings killed three and injured over 260, there is no evidence that Carey had any intent to cause danger to another human being. 
On Friday, a man from Ohio named Joseph Reel, pleaded guilty to crashing his Jeep near a white House Secret Service guard booth – an incident which happened in June. As the hearing unfolded, US District Court Judge Rudolph Contreras cited Carey's case, telling Reel he was "lucky to be alive," according to AP.

You can share this story on social media: