More than a million cut off of power in Northeast US snowstorm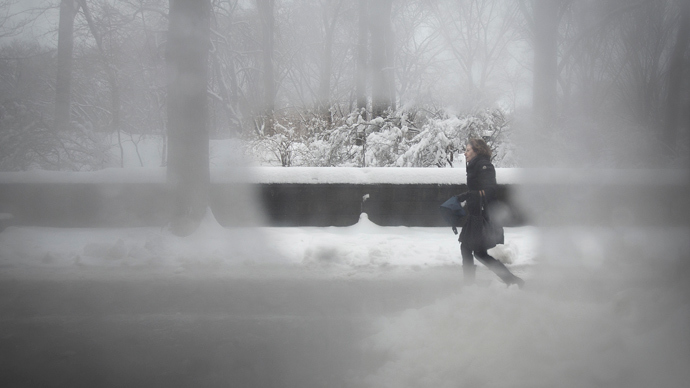 After a powerful winter storm knocked out power for more than one million people in the Northeastern United States, hundreds of thousands remain in the dark as utility crews rush to restore electricity.
Dubbed "Winter Storm Nika" by the Weather Channel, this was the second blizzard to strike the Northeast this week. Nika dropped more than a foot of snow in some areas, but it did the most damage by creating such thick layers of ice on trees and power lines that some residents are expected to go days without electricity.
"Moisture from Nika overran a layer of cold air near the surface of the earth in the Northeast late Tuesday night into early Wednesday," said weather.com meteorologist Chris Dolce. "This resulted in freezing rain in southeast Pennsylvania that accumulated one-quarter to one-half inch, leading to tree damage and widespread power outages."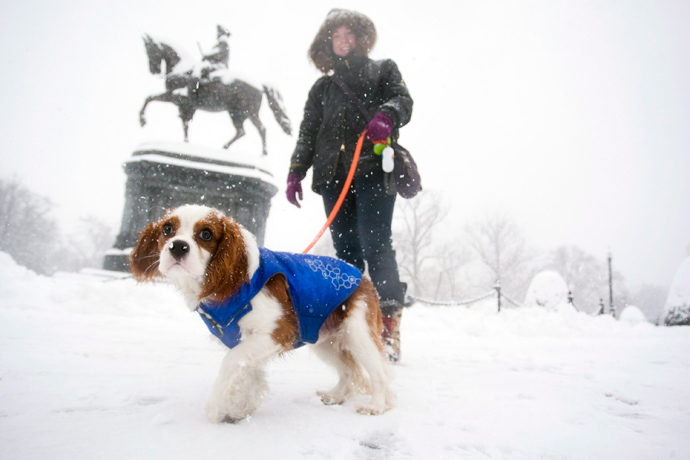 As Dolce stated, Pennsylvania in particular was hit the hardest. While more than a million customers lost power across the Northeast, nearly 850,000 of them were in the Keystone State. As of Thursday morning, between 495,000 and 537,000 houses remained without electricity and heat, with the local utility PECO warning all its customers may not be back online until the weekend.
"People are going to have to have some patience at this point," Pennsylvania Gov. Tom Corbett said Wednesday, according to the Associated Press.
Another official stated the ice damage was so severe it was as if the state was struck by a hurricane.
"The damage that we are seeing in the field with the number of trees down, not only on lines but blocking roads and more, presents a number of logistical issues," Pennsylvania Public Utility Commission spokeswoman Jennifer Kocher told the AP. "This damage is very similar to what we see during hurricanes."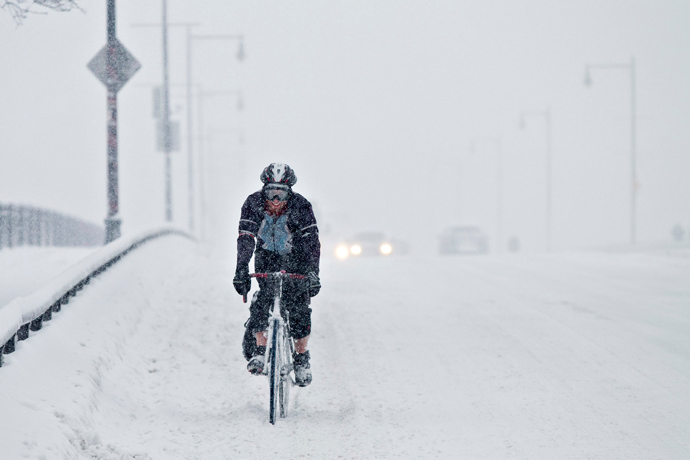 Already, the American Red Cross has set up three shelters in southeastern Pennsylvania, and is prepared to open more if necessary.
But while Pennsylvania bore the brunt of the storm's effects, other states are also dealing with problems of their own. About 75,000 customers were in the dark in Maryland as Thursday morning rolled around, while another 7,000 were without power in New Jersey.
In addition to all the power outages, thousands of flights were grounded between Monday and Wednesday – about 6,600 hundred total, according to the flight tracker FlightAware. Nearly 3,000 were canceled on Wednesday alone, though Thursday is expected to be mostly clear.
As is often the case with storms like Nika, those commuting to work face uncertain and potentially dangerous driving conditions. States like New York and New Jersey both reported shortages of salt in some parts of their states and were seeking to spread their supply to areas in need. As noted by Reuters, traffic accidents were also on the rise, with more than 300 occurring in Connecticut alone. Fortunately, no fatalities were reported.
You can share this story on social media: