Megaupload finished: Feds shut down file-sharing giant without SOPA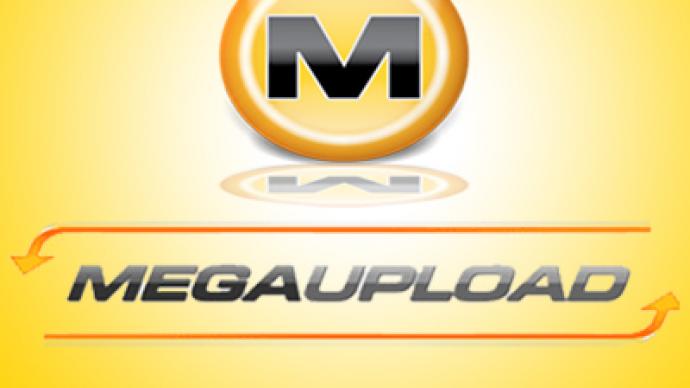 A lot of good those Wednesday blackouts did for the Internet. Not.
One day after thousands of websites temporarily shut-down to highligt the dangers of the Stop Online Piracy Act (SOPA) and Protect IP Act (PIPA), federal prosecutors have pulled the plug on Megaupload.com, a website that was at one time among the top 20 most popular sites in the world.American authorities helped issue arrests on Thursday for four people in New Zealand that they say are responsible for the website. According to the official indictment, unsealed the same day, Megaupload is being accused of costing copyright holders upwards of $500 million in lost revenues because of content illegally uploaded to its servers.Megaupload is one of many highly visited websites that allows users to upload any media of their choice that might be too large for traditional online distribution. In lieu of email and instant messaging, users of Megaupload and similar sites can upload massive digital files and then pass the link to others across the world for easy download. The website claims that it has always been diligent in handling complaints regarding pirated material, but authorities have taken Megaupload offline while they investigate.In a statement published by the US Department of Justice on the website for the Federal Bureau of Investigation Thursday afternoon, they call the charges "among the largest criminal copyright cases ever brought by the United States and directly targets the misuse of a public content storage and distribution site to commit and facilitate intellectual property crime."The news comes only hours after thousands of sites repealed a temporary blackout in opposition to SOPA and PIPA, which garnered support from sites including Wikipedia, Reddit and Google.Kim Dotcom, formerly Kim Schmitz, was among the four in New Zealand that were arrested on Thursday for violating piracy laws. The company itself is listed as being based out of Hong Kong and names musician Swizz Beatz, husband to Grammy winner Alicia Keys, as its CEO. Dotcom is being pegged by authorities as the founder of Megaupload Limited and is among a roster of other persons accused of being affiliated, which includes citizens of the Netherlands, Estonia, Germany and Slovakia. Back in America though, law enforcement officials conducted search warrants related to the charges, and seized, internationally, $50 million in assets.While Megaupload is traditionally a free service, users are granted added incentives for purchasing subscriptions to the site. Advertisements are sold on its pages as well. The Department of Justice writes that "for more than five years the conspiracy has operated websites that unlawfully reproduce and distribute infringing copies of copyrighted works, including movies — often before their theatrical release — music, television programs, electronic books and business and entertainment software on a massive scale." The site has advertised on its own that it is visited by around 50 million users each day and constitutes for four percent of the Internet's traffic. The DoJ believes those running the operation have netted more than $175 million in illegal profits by selling ads and subscriptions on the site. According to the DoJ statement, "conspirators conducted their illegal operation using a business model expressly designed to promote uploading of the most popular copyrighted works for many millions of users to download." Before going dark, however, Megaupload posted a statement on its website shunning allegations of wrongdoings."The fact is that the vast majority of Mega's Internet traffic is legitimate, and we are here to stay. If the content industry would like to take advantage of our popularity, we are happy to enter into a dialogue. We have some good ideas. Please get in touch," wrote the administrators.
You can share this story on social media: