Manning heads to notorious Fort Leavenworth prison to serve sentence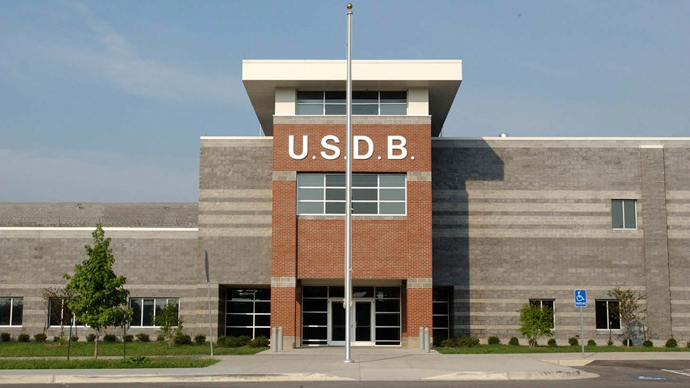 Bradley Manning has returned to Fort Leavenworth prison in Kansas to begin serving a 35-year sentence for espionage, theft, and fraud for leaking classified documents to WikiLeaks.
Concurrently, Manning announced in a written statement his intentions to live out the rest of his life as a woman. In a letter revealed on NBC's 'Today' show on Thursday, the whistleblower asked to be referred to as Chelsea Manning. 
The former soldier, convicted of the largest leak of classified documents in US history, will serve out his prison sentence as a man, not as "Chelsea," the woman he wishes to be, an Army spokesman told The Washington Times Thursday.
"The Army does not provide hormone therapy or sex-reassignment surgery for gender-identity disorder," George Wright said.

A day after being sentenced to 35-years in prison for leaking 700,000 classified documents to an anti-secrecy website, Manning declared in a statement to the media, "I am female."
Fort Leavenworth, located in northeast Kansas, is the site of the United States Army Command and General Staff College, the Foreign Military Studies Office, the United States Army Combined Arms Center, and three prisons: a medium-security federal penitentiary, the military Midwest Joint Regional Correctional Facility, and the United States Disciplinary Barracks - where Manning will serve time.

The United States Disciplinary Barracks (USDB) is an all-male facility reserved for service members convicted at a court-martial for violations of the Uniform Code of Military Justice and facing at least a ten-year sentence.

The prison is also where Staff Sgt. Robert Bales resides, after being convicted of killing 16 Afghan civilians during nighttime raids in 2012. In addition, Maj. Nidal Malik Hasan, who is currently on trial for killing 13 of his fellow soldiers at Fort Hood in 2009, could soon join the list of inmates at the infamous prison.

Since 1875, the barracks have accommodated prisoners such as Lt. William Calley, who was convicted for the murders associated with the My Lai Massacre in 1968, during the Vietnam War.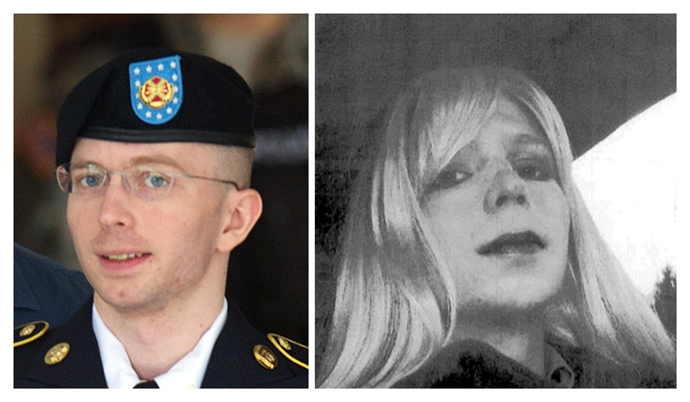 The current 515-bed prison facility was opened in 2002 at a cost of $67.8 million. USDB is surrounded by two 14-foot fences topped with razor wire.

Prisoners' routines revolve around the level of supervision required. Custody grades include installation trusty, minimum, minimum inside only, medium, and maximum. A special housing unit can hold up to 95 maximum-security and protective-custody inmates, who can be required to spend up to 23 hours per day in their cell.

Inmates spend an average of 19 years at USDB. Manning's lawyer, David Coombs, said he hopes Manning is out on parole in seven years, but will ask for a presidential pardon in the meantime.

USDB prisoners are required to work 40 hours per week on maintenance, warehouse, laundry, and kitchen details, though multiple vocational training programs are available. Inmates are paid very meager sums for work, but are allowed to be sent money orders.

Visitors to USDB have called the routine for prisoners highly repetitive and militarized. Inmates wear starched brown uniforms, though they are allowed to pick their own shoe wear.

Inmates can see visitors any day of the week, though usually only during evening hours on weekdays. No conjugal visits are allowed at USDB.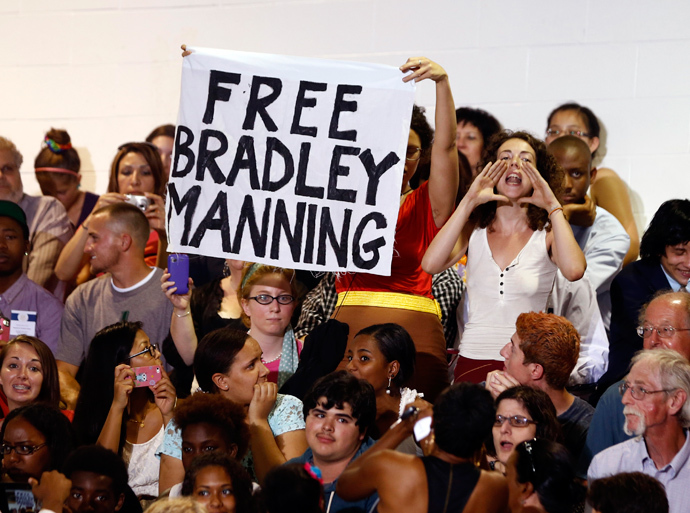 During Manning's trial at Fort Meade in Maryland, the defense presented an email with a subject line titled "My Problem." In the correspondence, which was written from Manning to a former supervisor in April 2010, the Army private said he was a transgender person. The email included a photo of Manning wearing a wig and lipstick.

"I am Chelsea Manning. I am female," the Army private wrote in the statement revealed on Thursday. "Given the way that I feel, and have felt since childhood, I want to begin hormone therapy as soon as possible. I hope that you will support me in this transition."

The statement was read in Manning's absence during an interview with Attorney David Coombs on the 'Today' show.

"The stress that he was under was mostly to give context to what was going on at the time," Coombs said on 'Today.' "It was never an excuse because that's not what drove his actions. What drove his actions was a strong moral compass."

Military officials said Manning will not be provided any treatment to facilitate her gender identity announcement.

"Inmates at the United States Disciplinary Barracks and Joint Regional Correctional Facility are treated equally regardless of race, rank, ethnicity or sexual orientation," the Army wrote in a statement. "All inmates are considered soldiers and are treated as such with access to mental health professionals, including a psychiatrist, psychologist, social workers and behavioral science noncommissioned officers with experience in addressing the needs of military personnel in pre- and post-trial confinement."

Fort Leavenworth spokesman George Marcec told the Associated Press that Manning will be forbidden from wearing a wig or bra, and must maintain a haircut that adheres to military standards.

You can share this story on social media: