Millions of gallons of raw sewage pumped towards Manhattan
Published time: 10 Aug, 2012 17:47
Edited time: 10 Aug, 2012 21:47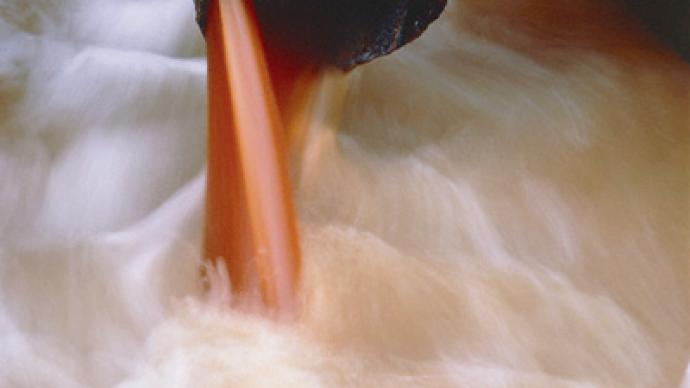 A broken pipeline is forcing millions of gallons of raw sewage in New York to bypass a treatment facility and instead be sent right into the Hudson River — and just in time for the Big Apple's first ever Ironman triathlon!
For the fourth time in only two years, a pipe that carries an average of 3 million gallons of sewage has broken in Tarrytown, NY, forcing county workers to send the waste not to treatment facilities in the Empire State but instead right into a river in nearby Sleepy Hollow. From there the sewage is draining directly into the Hudson River, where only 25 miles downstream the tributary's waves wash by downtown Manhattan.
New York City is expected to host its first annual Ironman competition tomorrow,a contest that consists of a 26.2 mile run, a 112 mile bike ride and a 2.4 mile swim. As it stands right now though, participants will be truly put through the test, to say the least — authorities say they will dilute the contaminated water with doses of chlorine, but otherwise the triathletes will be trying to swim through millions of gallons of, well, shit.
Workers in Tarry Town are scheduled to replace the damaged 20-foot-long, 30-inch-wide segment of the pipe causing the problem on Friday, but meanwhile millions of gallons are being continuously pumped into the Hudson. Although a round of chlorine is being added to the runoff to attempt to disinfect the river, WABC reports that the contest's organizers will arrange to have the river tested before the competition is underway.
"Obviously the safety of the athlete has to come first," organizer Shane Facteau tells the network.
Some athletes, though, seem to think it's no big deal.
"I'm from the Jersey shore," Michael Halfacre adds to WABC, "so I've been swimming in New York's garbage my whole life."
In the meantime, officials have advised against swimming in select parts of the river north of New York.