Manas airport to be purely civilian after US pullout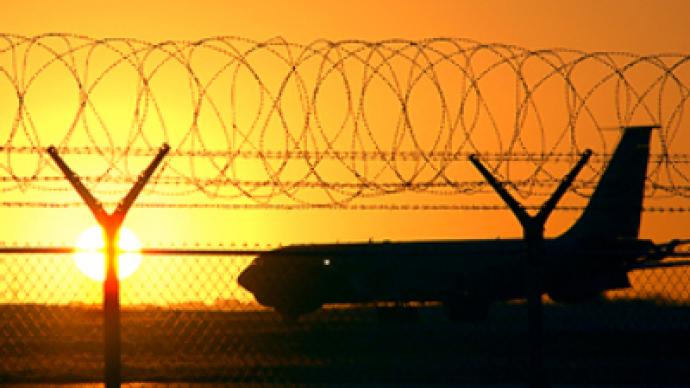 Once the US Central Asian airbase in Manas is closed down, the Kyrgyzstan airport will not be used for military purposes.
That is according to the Kyrgyz Security Council Secretary Adakhan Madumarov, who shared this information at a press conference on Monday, informs Interfax news agency.
"It is not planned to lease the Manas Airport to other [military] entities [after the pullout]. It will be a purely civilian facility," he said.
Madumarov stressed that no country so far has proposed a transportation of non-military cargo via Manas.
Currently, the coalition troops in Afghanistan have an agreement on non-military transit with Russia, Kazakhstan and Uzbekistan.
The NATO Security Council Secretary promised that the details and schedule of the pullout will be coordinated with the Kyrgyz Foreign Ministry and will be 'strictly complied with'.
Commenting on the base closure, Assistant State Secretary Richard Baucher said the US is not planning to build another one in Central Asia as a replacement. He said the missions that the Manas base was involved in can be "done elsewhere."
The airbase is due to be decommissioned by August 18, 2009.
The base, staffed primarily by US Air Force servicemen has been used since 2001 and has played a major role in NATO operations in Afghanistan.
At the same time the general secretary of the Collective Security Treaty Organization believes that the closure of a US airbase in Kyrgyzstan will not impair security in Central Asia.
In an interview to RIA Novosti news agency Nikolay Bordyuzha said "I don't think the pullout of the base from Manas will drastically impact on the state of security in Central Asia."
The post-Soviet security bloc (CSTO) comprises Armenia, Belarus, Kazakhstan, Kyrgyzstan, Russia, Tajikistan and Uzbekistan.
You can share this story on social media: