US airbase closed – it's official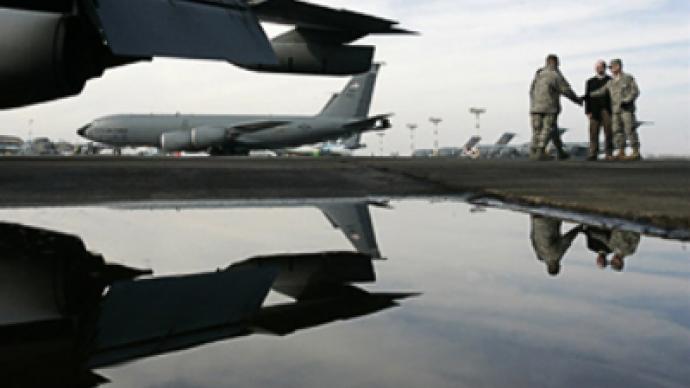 The Kyrgyz President Kurmanbek Bakiev has signed the bill on the closure of the American military base at Manas. The Pentagon has been sent official notice, and now base personnel have to leave within 180 days.
The draft law was approved by the parliament of Kyrgyzstan on Thursday, with just one vote cast against the decision.
Bakiev stated his intention to close the base, which was opened back in 2001 to support the US military campaign in Afghanistan, on February 3 in Moscow after meeting Dmitry Medvedev.
Some observers maintain that the decision was the result of the financial benefits which Moscow had agreed to provide to Kyrgyzstan, including a $US 300 million loan and aid worth $US 150 million. Russia has also agreed to invest $US1.7 billion into a hydropower plant, which is under construction in Kyrgyzstan.
Manas was also the centre of several controversial incidents involving US troops, including the killing of a local driver by a guard, which was never brought to court thanks to the legal immunity of the American military.
Earlier, the Pentagon said it hoped the Kyrgyz leadership would change their mind.
You can share this story on social media: