Moscow agrees to NATO transit to Afghanistan – source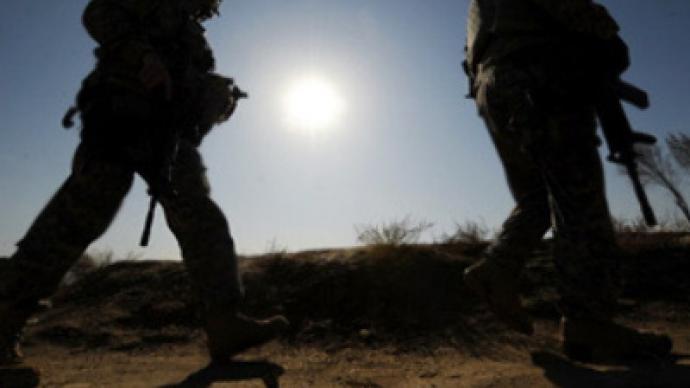 Russia has accepted to allow the transit of non-military American cargos through its territory to Afghanistan. According to a source in the Russian Foreign Ministry, the decision will be effective shortly.
Agreeing to provide support to the NATO-led International Security Assistance Force (ISAF), Moscow has made a sign that it is willing to cooperate with the new American administration.
It is expected goods will be first transported via Russia and then go through Kazakhstan and Uzbekistan to Afghanistan.
The source said the sides are now finalising the deal. "The question has been settled, it only remains to agree on some technical issues," it said.
According to the Interfax new agency, the question was discussed in detail during a recent visit of an American delegation headed by Deputy Assistant Secretary of State Patrick Moon to Moscow on February 10 and 11.
In the follow up to the talks the State Department spokesperson Robert Wood hailed the results and stated that the delegation discussed with Russian officials a "wide range of issues relating to Afghanistan".
Earlier Foreign Minister Sergey Lavrov already voiced Russia's agreement to the transit of non-lethal cargos.
"We are waiting for our American partners to provide us with details about the amount and character of the goods. When it happens we'll give our approval," Lavrov said.
This statement has brought a positive response from NATO.
Russia has long been cooperating with NATO, providing air corridors for planes with servicemen and military goods. Moscow has also stated more than once it is ready to enlarge cooperation with the alliance in the field.

Having an opportunity to transport its cargos through Russia is of great importance for NATO – especially in the light of the most possible closure of an American air base in Kyrgyzstan's Manas.
The Kyrgyz parliament is now deliberating on the denouncement of the agreement with the U.S.
The country's government is also planning to submit to parliament a draft law on the cancellation of agreements with 11 countries having their troops stationed at Manas. Bishkek explains its plans due to the insufficient payment for the use of its base.
You can share this story on social media: