Louisiana decriminalizes oral and anal sex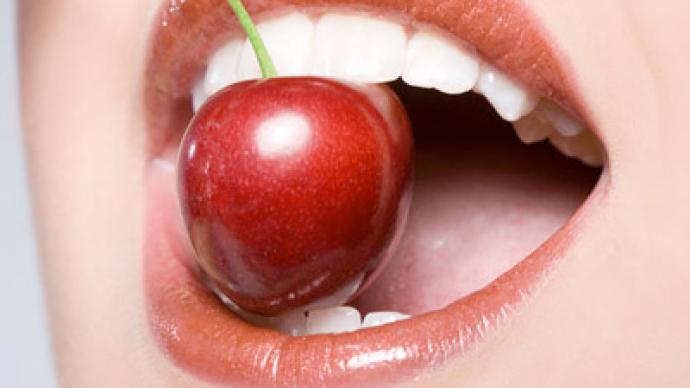 Oral sex enthusiasts and anal sex lovers rejoice! The lovely state of Louisiana has booted their rule against "solicitation of crimes against nature" out the back door.
In a strong blow to conservative lawmakers, the Bayou State has decriminalized what would once earn you a felony charge.Legislation limiting sex acts have been on the Louisiana books since the early 1800s, seven years before it even achieved statehood. Up until just now, soliciting certain sex acts, including oral and anal sex, was a big no-no in Louisiana. A conviction could earn you felon status and anyone found guilty of the crime was forced to register as a sex offender — something that was possible only in the great state of Louisiana. The solicitation of "unnatural carnal copulation" also meant longer jail terms and the branding of "sex offender" on state-issued driver's licenses.Advocates have long argued that the legislation unjustly targeted specific races and genders. Of those convicted of the crime in Louisiana, almost all of them are women and more than three-quarters of them have been Black. While heterosexual white streetwalkers were typically left off the hook, gay and transsexual sex-workers were handled a hefty fine and a rather ridiculous criminal sentence. Of the 861 sex offenders registered in New Orleans as of December 2010, more than half of them were listed due to "crime against nature" convictions. "For over two decades now, people – largely low-income women of color, including transgender women – have been branded with this scarlet letter simply because they were convicted under this archaic, discriminatory law," says Deon Haywood in a statement. Haywood serves as executive director of Women with a Vision, an advocacy group that has long lobbied for a change in legislation. "For the women I work with, and for LGBT young people, this has created an almost insurmountable barrier to much-needed housing, employment, treatment and services. At long last, the legislature has equalized penalties for the two offenses going forward. But we will continue to fight for justice for all those still living under the penalties of the past. There is still serious work to be done."Center for Constitutional Rights attorney Alexis Agathocleous protested the state's inane and ancient legislation earlier this year after his group filed a suit in New Orleans saying that the law discriminates against gays and others. "This archaic law is being used to mark people with a modern-day scarlet letter without any justification. None of [our clients] has ever been convicted of a sex offense involving children, violence or force.""Their inclusion on the sex offender registry violates basic constitutional equal protection principles and constitutes cruel and unusual punishment," Agathocleous added.The new bill, enacted by Senator JP Morrell, decriminalized the so-called crimes from felony to misdemeanor status. That means that first offenders that pay for, well, pretty much anything other than vaginal intercourse, face up to six months in jail and a maximum of $500. Pro-prostitution advocates may say that it is still a little harsh, but it's a big step from the olden days of — well, yesterday — when sex workers were treated like child molesters. Such will be the same case now, but it will take two convictions to achieve that status. The new law will go into effect next month, but that doesn't mean those already convicted on felony charges will get good news — past charges will still stick. "We welcome this change in the law, which finally brings Louisiana in line with every other state in the country," says Loyola University Professor Davida Finger in a statement. He adds, however, that the injustice still persists. "Almost 40 percent of registered sex offenders in New Orleans are on the registry because of a Solicitation of a Crime Against Nature (SCAN) conviction. They too should receive the benefit of this change in the law and be removed from the sex offender registry."Even if Louisiana has joined the twenty-first century, that doesn't mean the rest of America has followed suit. A 2003 Supreme Court ruling in Lawrence v Texas found that intimate consensual sexual conduct was protected under the Fourteenth Amendment and invalidated sodomy laws in 14 states across the US, but seven US states still have legislation on the books that makes sodomy illegal. The state of Idaho still punishes "every person who is guilty of the infamous crime against nature" to no fewer than five years behind bars (I.C. § 18-6605). Anal sex can get you 15 years time in Michigan (MCL § 750.158) and felony status in North Carolina (G.S. § 14-177).DC politicians take note, too: Virginia law still says "carnally know[ing]" anyone with the anus or mouth is a Class 6 felony. That means cunnilingus, fellatio, anilingus and sodomy are all still illegal on the other side of the Potomac. If you're reading this in the Pengaton, this means you, Department of Defense!
You can share this story on social media: