World's 10 biggest political sex scandals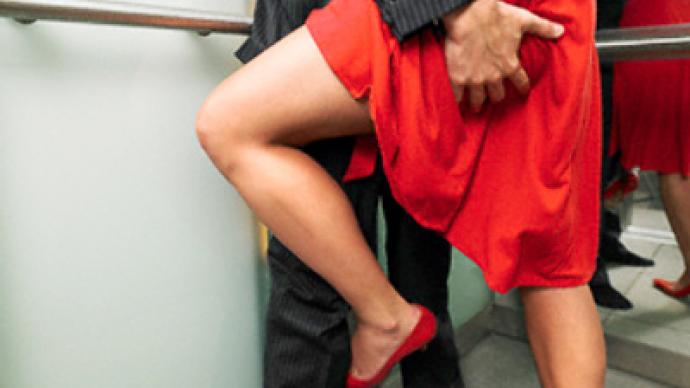 Monicagate: Oral History
"I did not have sexual relations with that woman". These words made headlines around the globe as the US President denied his affair with a young White House intern. Oral sex in the Oval office and the stained blue dress made Bill Clinton only the second President in US history to be impeached.
The story was broken on an internet gossip site in January 1998. Monica Lewinsky was 21 when she began an 18-month relationship with the President during his first term. She went on to confide its details to her co-worker Linda Tripp. Tripp secretly recorded their telephone conversations and delivered the tapes to the independent prosecutor Kenneth Starr. Supported by his wife Hillary, Clinton publicly denied the affair. As the investigation progressed, Clinton admitted having had an "improper physical relationship" with Lewinsky. Starr sent his report – all 36 boxes of it – to the House of Representatives, recommending possible grounds for Clinton's impeachment, including perjury and obstruction of justice. Clinton was impeached but acquitted on all charges in a Senate trial in 1999.
The Monroe Mystery
When Marilyn Monroe breathlessly sang "Happy Birthday, Mr. President" to John F. Kennedy, speculations about their romance reached fever pitch. The televised star-studded birthday bash at Madison Square Garden on May 19, 1962 proved to be the screen icon's last significant public appearance. By that time, the pair were rumored to be at the peak of their passionate affair. But the US President wasn't the only one who liked it hot. Monroe was also said to have been involved with his brother, Attorney-General Robert Kennedy, at the same time. But the star's friends claimed Marilyn's heart belonged to John as she imagined herself a future First Lady. When the Kennedys abruptly broke off the relationship, the shattered actress was said to intend to come out clean about the affairs. Her mysterious and tragic death, in August 1962, fuelled conspiracy theories that her relationship with the Kennedys had put her on a hit-list, as she knew enough to bring down the family's reputation.
New Russia's First Sex Scandal
A video that ruined a career… The images of a man in bed with two prostitutes were aired nationwide on a state-controlled Russian television channel in March 1999. The man was claimed to look similar to Russia's then-Prosecutor General, Yury Skuratov. The story broke out at the time when political sex scandals were virtually unheard-of in Russia. Shortly before the broadcast, Skuratov had launched corruption probes into several prominent government figures. He dismissed the scandalous tape as an attempt to discredit his anti-corruption work. But the President at the time, Boris Yeltsin, condemned Skuratov for alleged moral unscrupulousness and scheming. Although it wasn't conclusively proved that the man in the video was actually the Prosecutor General, and evidence was reportedly found indicating that the tape may have been edited, Skuratov was eventually dismissed.
Love Client Number 9
He was once known as "Mr. Clean"… he became "Client 9". In a bout of heavy irony, the man known for his firm line against prostitution fell from grace when a newspaper reported he was a call girl client himself. The Governor of New York State, Eliot Spitzer, stepped down in March 2008, amid allegations of involvement in a high-priced prostitution ring under federal investigation. Spitzer was reportedly outed by a federal wire-tap on a Washington Hotel, arranging to meet a prostitute. The married father-of-three, known for his crisp white shirts and vigorous corruption-fighting, allegedly patronized the ring called the Emperors Club VIP. Court papers indicate the lucrative business arranged trysts between its more-than-50 prostitutes and wealthy male clients across the US and Europe. Spitzer was said to be among those willing to fork out from $1,000 to $ 5,500 per hour for the services of the ring's "models". He resigned citing "private failings".
The President's Sex Crimes
It was one of the most grim and sordid sex scandals Israel's ever seen. Israeli President Moshe Katsav stepped down in 2007, amid a swirl of accusations of sex crimes. A year earlier, Katsav had complained to the Attorney General about being blackmailed by one of his female employees. But the investigation fast turned against the President, as the woman alleged rape. With more complainants coming forward, Katsav had reportedly sexually harassed up to 10 women. The Attorney General dismissed as fairly slim Katsav's claim that he'd been made a victim of a plot. Katsav's decade-long political career had never before been marred by any trace of scandal. The father-of-five quit the largely ceremonial post after a plea bargain in which he confessed to sexual harassment to avoid two rape charges. Rape convictions in Israel carry up to 16 years in prison. The deal allowed Katsav to get a suspended sentence, and has been condemned by his accusers and rights groups.
A Pay Rise for Love
The lavish pay rise the head of the World Bank arranged for his girlfriend cost him his job. The Pentagon-number-2-turned-banker, Paul Wolfowitz, was forced to resign in 2007, after he was found guilty of breaking the institution's rules. Wolfowitz had helped his girlfriend, Shaha Riza, win a promotion and a massive pay hike when she moved from the World Bank to the US State Department. Riza, a World Bank staffer, changed jobs to avoid the conflict of interest when Wolfowitz was appointed to the bank's helm in 2005. Her salary also moved, the $60,000-a-year tax-free pay rise making her better-paid than Secretary of State Condoleezza Rice. The scandal plunged the World Bank into the worst crisis in its history – it had never before dismissed a president. Wolfowitz, the former US Deputy Defense Secretary and a controversial World Bank head because of his role as one of the key architects of the Iraq War, stated that he had acted ethically and in good faith.
The US First Gay Governor
Going with a bang…The day he stepped down, New Jersey Governor James McGreevey came out as gay and revealed his adulterous affair with a man. The first and, to date, the only openly gay state governor in US history quit in 2004 as Golan Cipel, his former security aide, had readied a sexual harassment lawsuit against McGreevey. The resignation was the culmination of a political scandal that began when McGreevey appointed Cipel as his lead advisor for homeland security in February 2002 – though Cipel, an Israeli citizen, couldn't get a federal security clearance. The pair reportedly met in Israel several years earlier. The appointment came under fire as questions were raised about Cipel's fat pay check and thin credentials. Cipel quit in 2002, after claims the pair had a relationship. He maintained he wasn't gay and denied the affair. McGreevey – a father of two – later divorced his wife, each having penned a tell-all book about the marriage.
France's Best Kept Secret
Her existence was one of France's most closely guarded secrets. But after her father's death the long-hidden love child of former French President François Mitterrand wrote her way to fame. Mazarine Pingeot revealed the trauma of her shrouded childhood in a book. The daughter of Mitterrand and his mistress, Anne, Pingeot could never openly call her father "papa" and had to hide in a car as she visited him in the presidential Elysee Palace. Mitterrand knew a thing or two about liaisons dangereuses. For decades, the married father-of-two lived a double life, having set up home with his mistress in central Paris. A scandal dubbed the French Watergate later revealed the lengths that he went to in order to keep his illegitimate daughter a secret. In 2004, several former government officials and top police officers went on trial for the wire-tapping of hundreds of French personalities, ordered by Mitterrand. The prosecution said it was done to conceal the affair from the public. News of Mazarine's existence only broke at the end of Mitterrand's presidency, in 1994, when she was 20.
Sex and the Stewardess
It's got sex, it's got politics… but not much of a scandal. A month after starting his second term in office in March 2008, the President of the Czech Republic confessed to an affair with a young flight attendant. The morning after his re-election, 66-year-old Vaclav Klaus was photographed with a blonde government-aircraft stewardess outside a hotel in Prague. Klaus admitted it would be difficult to explain his romance with a woman less than half his age to his wife of 40 years. But running off with young flight attendants behind his wife's back had become somewhat of a presidential hobby. His first indiscretion with a blonde stewardess reportedly happened in 1991, when he was a rising political star of post-Communist Czechoslovakia. The second came in 2002, this time with a 24-year-old who worked on his official aircraft. But the nation barely raised an eyebrow at their President's latest infidelity. The country's biggest newspaper said most people would be impressed, as a mistress is usually seen as a sign of a real man.
Sex, Lies and Espionage
When one of Britain's high and mighty fell for a London call girl, little did he know that his romance would bring down the Government. The scandal shook Britain at the peak of the Cold War. John Profumo, Secretary of State for War, was a model Conservative, married to a film star and part of the highest of society. His brief and passionate affair with a showgirl whose name has since become a part of British political folklore – Christine Keeler – set tongues wagging. In March 1963, Profumo told the House of Commons that there was no impropriety in his relationship with Keeler. Ten weeks later he confessed he had misled the House and would resign. Even more than his deceit of the Commons, Profumo's bruising fall from grace was caused by the shocking revelation that Keeler had also been seeing a naval attaché at the Soviet Embassy, who some suspected was a spy. The scandal ruined the reputation of Prime Minister Harold Macmillan's government. Macmillan resigned a few months later citing ill health.
You can share this story on social media: