Los Angeles becomes first major city with synchronised street lights
Published time: 20 Feb, 2013 16:17
Edited time: 21 Feb, 2013 00:45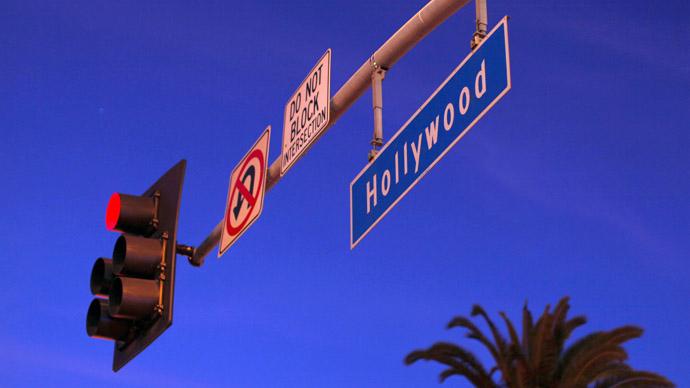 To revolutionize traffic flow and decongest roads, Los Angeles has become the first major city to synchronize all of its 4,398 traffic signals. The move will reduce carbon emissions by 1 million tons a year and increase travel speeds by 16 percent.
"Every single traffic light in the city of Los Angeles is fully synchronized. The only big city over a million in the entire world that has every traffic light synchronized," LA Mayor Antonio Villaraigosa publicly announced after flipping the switch on the system that initiated the synchronization.
"We have so many benefits that come from this," he said. "Less time idling at intersections that will help clean the air and reduce our air pollution with twelve million plus people on our city streets, that translates into an incredible improvement on air quality."
Synchronization of traffic lights has been proven to increase vehicle speed and the volume of vehicles getting past a traffic stop. It also decreases the hours of delays caused by vehicle congestion by calculating the arrival time at an intersection for a group of vehicles traveling at a specific speed. LA's program is expected to increase travel speed by 16 percent and decrease travel time by 12 percent, which "translates into an average 22 hours and 23 minutes of time savings a year – nearly a day in the lives spent in travels," the mayor said.
As a result, the synchronization will have the same effect as taking 190,000 cars off the road, thereby preventing significant amounts of air pollution. LA currently has 2.5 million registered cars, and the city is one of the most polluted in the US. The region including LA, Long Beach and Riverside have the third-highest level of short-term particle pollution in the nation, Mother Nature reported in 2012.
But synchronizing the city's traffic lights has not been an easy task: LA received $150 million in 2007 from the Department of Transportation to synchronize it's 4,385 intersections and has spent years converting the signals. The mayor's initiative received widespread opposition from residents who doubted the program's ability to reduce traffic and local transportation officials who accused lawmakers of taking money away from the LA Metropolitan Transportation Authority, which operates buses and rails.
"We're behind the eight ball on maintenance for our streets and highways, let alone building new highways and transit projects," MTA spokesman Marc Littman told the LA Times in 2007.
Overall, the synchronization system cost the city a total of $410 million, spent over the course of decades to coordinate traffic signals. The program was first proposed before the 1984 Olympic games held in LA, but lapsed until Villaraigosa asked for the grant in 2005.
But despite opposition, the project has been successfully completed. Whether the synchronization truly reduces traffic has yet to be revealed: the mayor implemented the program on Tuesday, and its effectiveness has yet to be determined.