Limp Bizkit to rock Moscow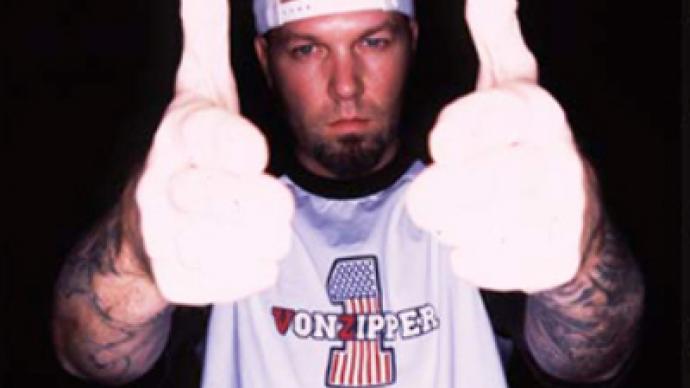 Famous for employing a fusion of hip-hop and hard-rock, Limp Bizkit return in their original line-up with a new album and on May 29 will show it off in Moscow as part of their world tour.
The head of Talent Concert International Eduard Ratnikov says he did not hesitate to organize concerts for them in Russia as soon as he learned that the band had reunited, recorded a new album and was preparing for a world tour.
After an eight-year break, in February 2009 Limp Bizkit announced their decision to reunite. Prior to their splitting-up, Fred Durst, Wes Borland, Sam Rivers, John Otto and DJ Lethal created a number of musical bestsellers at the height of their popularity in the late nineties.
"We have come to the conclusion that we hate popular heavy music more than we hate each other… We understand that the group of these five people possesses a unique, powerful energy that we do not see anywhere else. That is why Limp Bizkit has returned," say front-man Fred Durst and guitarist Wes Borland.
Limp Bizkit have repeatedly proven to be hooligans and rude boys. The mass media used to blame them for offending other people's tastes with their debauchery, yet regardless of harsh criticism they retained their draw.
The first three Limp Bizkit albums sold over 20 million copies in the US, while 13 million more were sold in other countries. Thus the band's reunion in its original line-up became the most unexpected event on the one hand, and the most long-awaited on the other. Their hits such as Take a Look Around, Rollin', My Way, My Generation, Faith and Boiler are still among heavy music lovers' favorites.
On May 29 the band will perform their brand new album in Moscow's open-air "Green Theatre" in Gorky Park, which can hold up to 15000 people. Ticket prices vary between $70 to $125.
You can share this story on social media: