American killed in Libya was on State Department intelligence operation
Published time: 14 Sep, 2012 16:14
Edited time: 14 Sep, 2012 20:15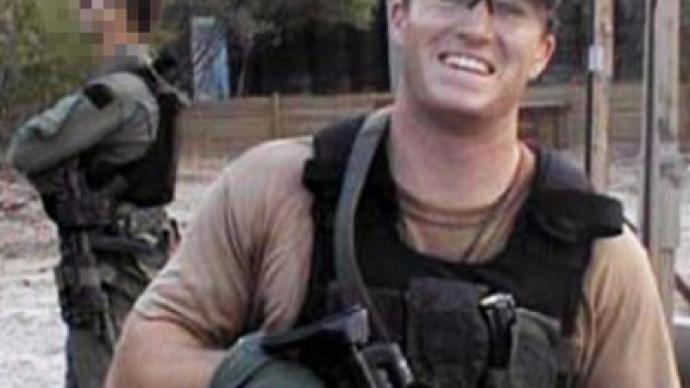 One of the four Americans killed in Libya earlier this week when an American diplomatic mission was stormed on September 11 had been deployed by the US State Department on an intelligence gathering operation to find and destroy dangerous weapons.
Glen Doherty, a 42-year-old former Navy SEAL, told ABC News only one month before his death that he had been contracted by the State Department to travel overseas in an effort to locate and eliminate MANPADS shoulder-fired surface-to-air missiles. The US government had feared that as many as thousands of the high-powered warheads had fallen into the hands of both rebels and regime fighters after former leader Muammar Gaddafi was executed earlier this year amid months of chaos in region.
In Libya, Doherty said, he had been contracted to travel through the region and search for MANPADs, then destroy them by bashing them with a hammer or running them over in his vehicle, ABC reports. He detailed his mission with the network in August while still located in the United States.
Doherty was killed along with three others, including US ambassador Christopher Stevens, on the anniversary of the terrorist attacks that destroyed the World Trade Center in New York eleven years earlier.
"I never thought he'd be another victim of 9/11," his sister Katie Quigley tells The Boston Globe. At the time of his death, Quigley adds she believes her brother "was protecting the ambassador and also helping the wounded."
The State Department did not offer any comment in regards to Doherty's involvement in efforts to dismantle the MANPADS, but directed the media to an earlier statement from State Assistant Secretary for Political-Military Affairs Andrew Shapiro that read the US was looking at "every possible tool to mitigate the threat."
"He died serving with men he respected, protecting the freedoms we enjoy as Americans and doing something he loved," former SEAL and friend Brandon Webb tells NBC.
In the three days since Doherty's death, mobs have swarmed diplomatic establishments held by the US overseas, including facilities in Egypt, Tunisia and Yemen. American authorities are investigating a man thought to be responsible for the film "Innocence of Muslims," an American-made movie deemed disrespectful to Islam and considered the catalyst in the rash of attacks.