Cop kills kid, wins award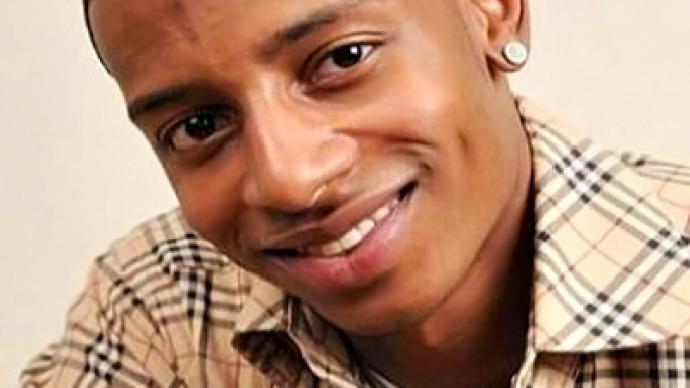 The police officer that shot and killed 20-year-old Danroy "D.J" Henry last year is being celebrated for his work on the force, only six months after he took the life of a Pace University student, the case of which is still being investigated.
The Police Benevolent Association of Pleasantville, NY lauded Officer Aaron Hess last week for the "dignity and professionalism" he's shown since the October shooting. Understandably, the family of the slain student is unsettled by the award."I'm glad the world gets to see the arrogance we've been dealing with since Oct. 17, from the district attorney's office all the way to the Police Benevolent Association," says Angella Henry, Danroy Henry's mother. "For us, it's not a surprise," she tells the Boston Globe.Henry was celebrating his Pace University football team's homecoming last fall when he was shot and killed by Officer Hess. Police allege that Henry drove his car into two officers, including Hess, after refusing to stop. Attorneys for the Henry family have said that eyewitness accounts of the incident differ from the statements made from the officers though, and the event remains under investigation from the Justice Department.Henry's mother says that official involvement in the case has been infuriating, but says that, "Now everyone else is getting to see the kind of inhumane treatment we've gotten."Pleasantville's Police Benevolent Association's President Matthew Listwan told Patch.com that around 20 of the organization's members voted to honor Hess to "recognize all he went through and for his hard work."Hess is recovering from a knee injury sustained from the incident. A memorial service for Henry after his death was attended by around 2,000 friends and family near Boston. He was survived by both parents and two younger siblings.
You can share this story on social media: