Who knows better than NASA about getting high?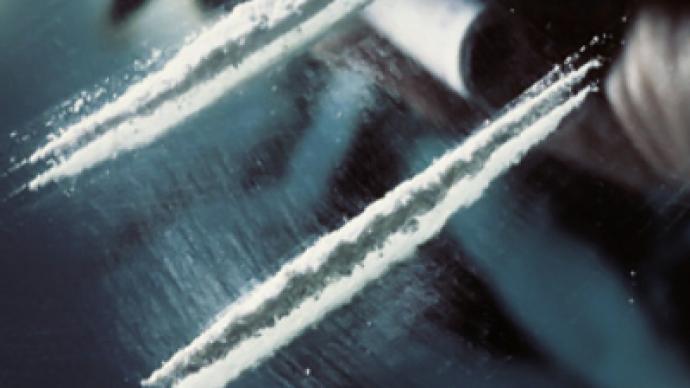 A bag of cocaine was discovered in the space shuttle Discovery's hangar at NASA's Kennedy Space Center in Florida. Only shuttle workers are authorized to enter the area.
The bag with a small amount of the drug was discovered on Tuesday by an employee and handed over to security, reports Space.com.
"This is a rare and isolated incident, and I'm disappointed that it happened, but it should not detract from the outstanding work that is being done by a dedicated team on a daily basis," Bob Cabana, Director of Kennedy Space Center and a former astronaut, said in a statement. "We are conducting an investigation and working with center security and law enforcement officials to get to the bottom of it."
About 200 NASA employees and contractors have access to the shuttle hangar, and now they all must undergo drug tests.
The agency said it took the incident very seriously and will have zero-tolerance on illegal substances.
However it is unlikely to affect Discovery's next spaceflight, which is scheduled for March. The space shuttle is to deliver supplies to the International Space Station.
"We have processes that will ensure the integrity of the shuttle," said Cabana. "There is no reason whatsoever to believe this incident will have any impact on Discovery's upcoming launch."
NASA came under fire over substance abuse two years ago, when rumors of astronauts being drunk before launch surfaced. Unlike the cocaine incident, however, no evidence of violation was ever found to support those accusations.
You can share this story on social media: