Cop gets life for offending drug dealers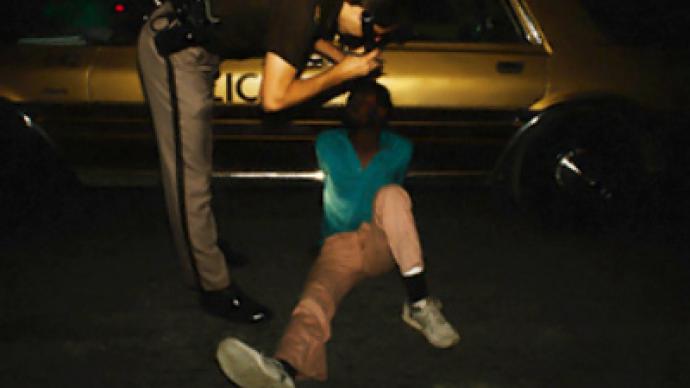 Don't take advantage of drug dealers. Arthur Sease, a former Memphis police officer, will learn this lesson in a jail cell, after receiving one of the longest sentences ever given for non-fatal civil rights violations.
"Effective law enforcement begins with honest law enforcement," said US Attorney Lawrence J Laurenzi, referring to the Sease case.
On the contrary, Arthur Sease was a man with a penchant for criminality and cash, who chose to be an enforcer of lawlessness.
Reggie Brown and Nicholas Biles were two victims who decided to file a case against Sease and the city of Memphis, claiming unlawful detention, search and seizure and robbery following a traffic stop.
When Brown was unable to provide registration for the vehicle he was driving, Officer Sease ordered him out of the van and searched him. According to court documents, Sease found $400, confiscated it and put Brown into his squad car.
He then searched Biles, confiscated $800, and proceeded to search the van. There, Sease hit the jackpot, finding a lockbox with over $31,000, which he also took. Then, he placed his hand on his weapon and told the victims to leave immediately.
The US government has now proven that Sease was involved in 16 robberies and one attempted robbery.
"The evidence at trial showed that from November 2003 through April 2006, Sease conspired with other members of the Memphis Police Department to use their authority as law enforcement officers to rob suspected drug dealers of cash, cocaine, and marijuana," said a statement issued by the US Attorney's Office.
Sease's thirst for criminal profits was so great that, on one occasion, evidence showed that he stole cocaine from one drug dealer and had an accomplice sell the drugs to another dealer.
Sease then, acting as an officer of the law, stopped the buyer, stole the cocaine again and resold it to yet another drug dealer.
The government also found that Sease and his co-conspirators went to the extreme of kidnapping several drug dealers to get them to set up drug deals so that Sease could commit robberies.
Sease was discharged from the police force in 2005, relating to misconduct during a robbery, but his criminal ambitions continued to run strong. He teamed up with a Memphis reserve officer, Andrew Hunt. Fronting as agents of the law, they proceeded to rob drug dealers together.
Originally charged with 50 counts of illegal conduct, Sease was convicted of 44 counts of civil rights, narcotics, robbery and firearms offenses and sentenced to life plus an additional 255 years.
Five other individuals, including Hunt, pleaded guilty in this case. Only one of the perpetrators was a civilian.
"This sentencing sends a serious message that police misconduct will not be tolerated and will be dealt with harshly by our courts," said Police Director Larry Godwin.
The Civil Rights Division adds that it is committed to the vigorous enforcement of every federal criminal civil rights statute— even those protecting the rights of drug dealers.
Michelle Smith for RT
You can share this story on social media: