Thirteen-year old rapes 2, walks free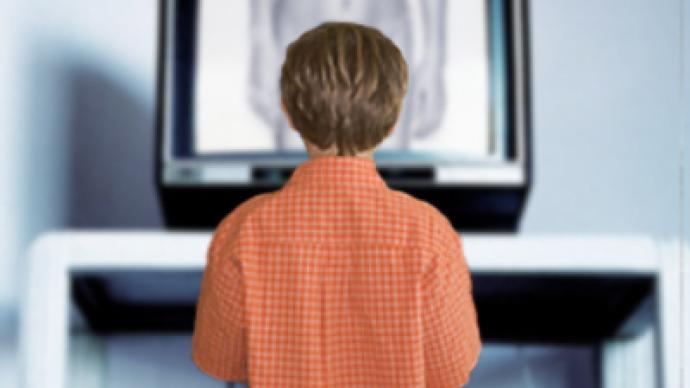 A teenager in the Chelyabinsk region in Russia's Urals raped two first graders, apparently after being inspired by pornography. However, the rapist will walk free since he has not reached legal age.
The thirteen-year-old rapist kidnapped his victims from the small settlement of Vyazovaya near Chelyabinsk last Saturday. The two schoolboys, aged seven and eight, were approached by the teenager during a game.
The teenager told them he had a bicycle at home and invited his victims to play at his house. The boys were happy to oblige and followed the teen through the forest for over ten kilometers.
When asked by one of the boys to be taken back home, the thirteen-year-old threw him to the ground and raped him. He then stopped a car and asked the driver to take the eight-year-old back to his settlement. The boy's parents were already frantically looking for him.
The kidnapper continued leading his second victim through the forest until they finally stopped in an abandoned lodge. There, the thirteen-year-old raped the second boy.
When the two headed out the following morning, they were stopped by a police search party on a cross-road. The officers were shocked to hear the details of what the teenager had done. According to police, they had never witnessed anything like this case.
The teenager did not refute his guilt. When asked what had led him to such extreme and brutal acts, he explained that he simply tried to mimic some of the videos that he has been lent by a friend:
"A friend of mine has a film on a disc in which people did such things, so I decided to try it," the teenager told the investigators.
The two rape victims will receive psychological assistance to help them overcome the emotional trauma caused by the incident.
The rapist, however, will walk free because he will only reach legal age – set at 14 in Russia – in two months.
"The suspect is only thirteen years old," a chief government investigator told the Russian daily "Komsomolskaya Pravda".
"He will only turn 14 in two months. So, he is not legally a criminal. Such is the law and so the commencement of prosecution will be denied. We will have to let him go".
Troubled childhood
The rapist comes from an underprivileged family, according to authorities. Before raping the two children, the thirteen-year-old had been on the road for over three weeks.
Officials report he ran away from home and his mother had not reported his absence. The teenager lived on food he stole from houses he broke into and on sweets and biscuits people left in cemeteries.
You can share this story on social media: