Kidnap victim found in garage of New York police detective
Published time: 29 Jul, 2012 18:15
Edited time: 29 Jul, 2012 23:27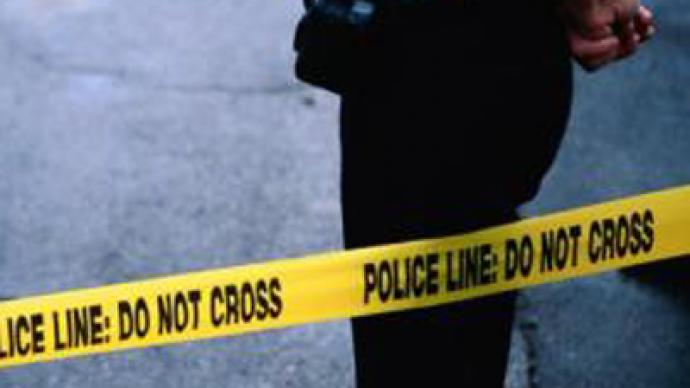 Bound with zip ties and rope, a 25-year old man was kidnapped and held for $75,000 ransom in a garage belonging to a New York City police detective, who claims not to be involved.
­The officer, Ondre Johnson, was taken into custody and suspended from duty though he was not held in prison and is not facing any charges, the NY Daily News reports.
Johnson is a 17-year veteran of the New York Police Department and a member of a Brooklyn gang investigation unit.
The victim found in his garage had been kidnapped at gunpoint by a group of men in front of his home on Friday. He was thrown into an SUV with a T-shirt over his head.
"Don't try anything funny or I'll shoot you," threatened Jason Hutson, one of the kidnappers.
Another kidnapper then proceeded to call a relative of the victim, demanding $75,000, but the relative recognized the kidnapper's voice and called the police.
The police were able to trace the location of the phone to Officer Johnson's home in Queens. After the officer answered the door, police soon found the victim tied up in the single-car garage, which is detached from the house at the end of a short driveway.
But the detective denied any involvement in the crime, claiming that he shares his two-family home with his cousin and knew nothing of the kidnapping. Additionally, the cop said he had no access to the garage where the victim was being held.
Three men, including the alleged cousin of the cop, were charged with kidnapping, attempting to collect ransom and criminal possession of a weapon. In the area of the apartment reportedly used by the cousin, police also found a safe, containing materials needed to make fake credit cards. But although the crime took place in the cop's garage, Officer Johnson was not charged or even locked up.
"A decision was made last night not to lock him up," a law enforcement official told the New York Times on Saturday. "What you have is an enormous amount of suspicion, but not the hard evidence tying him into it."
Currently, the officer is only facing suspension without pay, pending further investigation. But four men that were found at the house were all arrested. As of Saturday evening, two had been charged.
"Something is not right here," a source told the NY Daily News. "They're going to try to find out what [the cop] was doing there and how he knows these guys."