Katrina cops admit cover-up after shooting the innocent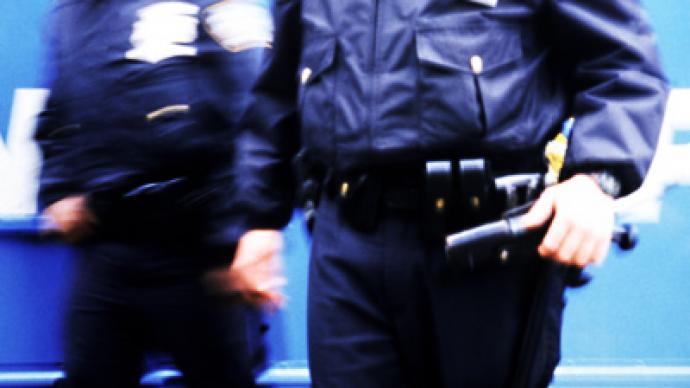 In the ongoing investigation of police brutality and misconduct during the Hurricane Katrina aftermath, the latest person to take the stand against New Orleans officers says he was kicked, punched and beaten after cops opened fire on him.
Leonard Bartholomew IV was 14 years old during the natural disaster, and he said that he was trying to cross New Orleans' Danziger Bridge when a box truck tore past him and someone began shooting from inside. Former 7th District Officer Kevin Bryan says he asked fellow cop Ignatius Hills why he was shooting at Bartholomew and asked him "What the f--- are you doing?" "I was trying to shoot that little n------," responded Hills, says Bryan. The two officers raced after the teenager, eventually trapping him on the ground. Bryan says he "slapped him with an open hand" in "the heat of the moment," but then felt horrible over the incident. Attorneys representing the defense are arguing that hysteria and trauma that came as a result of Katrina caused officers to work under conditions they weren't use to and that mistakes were made as a result.One of those mistakes that afternoon on the Danziger took the arm off of Bartholomew's mother, who was shot while trying to take refuge. Two unarmed men were also slain in the ordeal, including a teenager and a mentally-disabled man."I should have been shot too. It wasn't right that everybody else had to go through all that pain and I was all right," Bartholomew told jurors. "Everybody had to go through all of this pain and I was just walking around… I felt like it just wasn't right." Though he wasn't hit by bullets, he was unexplainably apprehended and taken to a New Orleans jail cell. When he was released later in the day, he was miles from home and was unsure of his family's whereabouts — or condition.It ended up taking Bartholomew ten days before he was able to connect with anyone in his family.Officer Hill has pleaded guilty to obstruction of justice and misprision of a felony, and has testified that he unjustly shot Bartholomew and participated in a police cover-up of the whole ordeal. Bryan says that, on the crime scene, he asked to see the reports from his fellow officers but was rebuffed by Hills. "I thought it was some shady stuff," Bryan says. "For him not to show me a report…it was shocking."A dozen New Orleans police officers responded to the scene that afternoon. Five officers have pleaded guilty to their roles in the conspiracy and six others facing 24 counts each, including depriving citizens of civil rights, using a weapon in committing a crime and obstruction of justice.
You can share this story on social media: