​Suspect arrested in Kansas City highway shooting spree
Published time: 18 Apr, 2014 00:06
Edited time: 18 Apr, 2014 01:25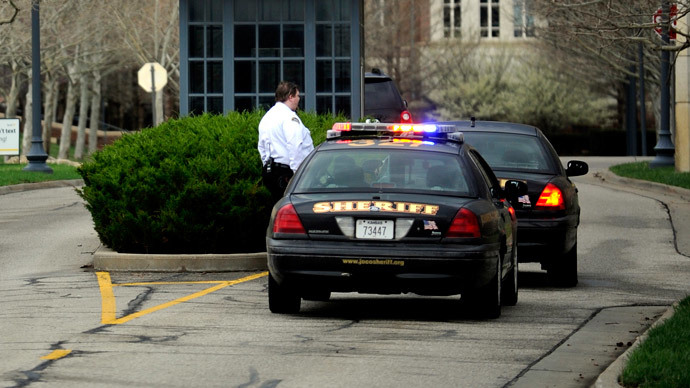 An arrest has been made in association with a series of seemingly random shootings in Kansas City, Missouri that have occurred on highways in the area.
Kansas City Police Department Chief Darryl Forté told reporters a male suspect is in custody and could be charged as soon as Friday, the Kansas City Star reported.
The alleged suspect resides in Grandview, Missouri, which is 16 miles (28 km) south of Kansas City.
A car is towed from a Grandview home where police executed a search warrant tied to the KC highway shootings. pic.twitter.com/Gck0013S3y

— Kansas City Star (@KCStar) April 18, 2014
One of the suspect's neighbors told the Kansas City Star that about 30 officers, some wearing tactical gear, arrested the suspect around 5:40 pm CDT.
Authorities have linked 12 shooting incidents in Kansas City and its surrounding suburbs, the Star reported. Three people have been hit by bullets over the past month, though their injuries were not critical.
As of mid-day Wednesday, investigators had received 114 tips pertaining to the spate of roadway shootings. Police have so far not released any suspect information.
Law enforcement officers across the region have met daily to share details, the Star reported. Police have offered a reward of $10,000 for information that leads to an arrest.
On Wednesday, occupants of a minivan reported that a window of the vehicle may have been shot out while they were on Bruce R. Watkins Drive in Kansas City.