Justice department calls Megaupload case a success despite catastrophic flaws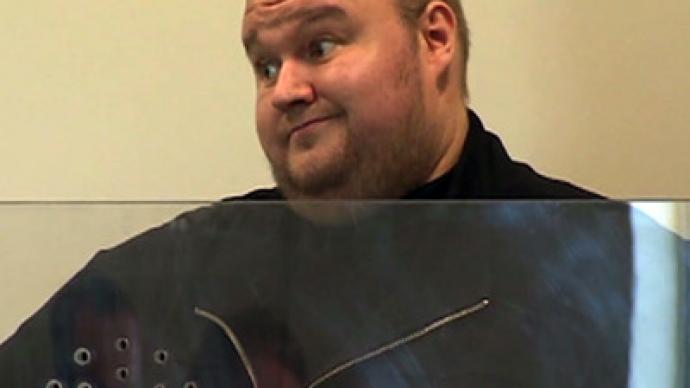 Even as the US government's case against Kim Dotcom and the vast copyright infringement conspiracy they allege he orchestrated crumbles in their hands, the Justice Department has only nice things to say about their take-down of Megaupload.
The Obama administration has all but thrown in the towel in the federal copyright infringement suit against Megaupload.com, but Attorney General Eric Holder is celebrating the seizure of the file storage site nearly a year later even despite a steady series of setback both domestically and abroad expected to heavily jeopardize the outcome of the case.Speaking at the Intellectual Property Law Enforcement Grant Award Event in Towson, Maryland on Wednesday, Attorney General Holder praised the DoJ's attempts at prosecuting Megaupload and its associates for copyright infringement, calling the case yet another example in the courts' "record of success" when it comes to fighting and preventing IP crimes.At this week's ceremony, Mr. Holder said, "In this year alone, we have prosecuted a number of significant IP cases," citing specifically the seizure of Dotcom's file-storage locker as a significant accomplishment under the Obama administration. "For example," Mr. Holder said, "in January – in one of the largest criminal copyright cases in U.S. history – the Department indicted two corporations and seven individuals with operating an international organized criminal enterprise responsible for massive worldwide online piracy of numerous types of copyrighted works, through Megaupload.com and other related sites."While Mr. Holder was absolutely correct in confirming the Justice Department's indictments against Dotcom, the case has anything but a success. In the aftermath of the January 20, 2012 raid on Dotcom's New Zealand residence, a slew of snafus both on the part of American and Kiwi authorities have nearly cost them their case.Just this week, New Zealand Prime Minister John Key confirmed that he was debrief on the surveillance methods used to spy on Dotcom before January's raid, despite not acknowledging the fact for months later. Previously, he offered a public apology to Dotcom — which he accepted — for illegal snooping carried out under his administration.Earlier, New Zealand Justice Helen Winkelmann said the warrants used in the raid on Dotcom's home were invalid, and American authorities have since delayed their hearings to attempt to extradite him to the US. On Twitter, Dotcom weighed in on Attorney General Holder's remark this week, showcasing his trademark snark to debunk the justice's celebratory claims."US Attorney General Eric Holder calls Megaupload case a success. Reminds me of George W. Bush and 'Mission Accomplished,'" he wrote.
You can share this story on social media: