Supreme Court Justice Alito's worth surges past $2 million
Published time: 18 Jul, 2013 04:04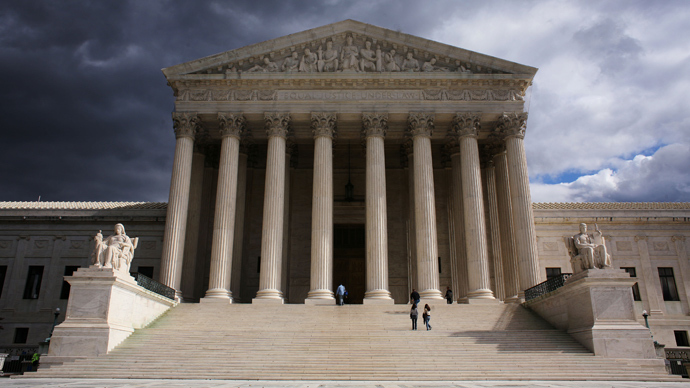 US Supreme Court Justice Samuel Alito's financial disclosure statement reveals that the seventh-most tenured justice's net worth has surpassed two million dollars, thanks in part to connections with corporations including AT&T and Verizon Wireless.
The 23-page-report released Wednesday indicates that Alito, who was appointed by President George W. Bush in 2006, is actually only the fifth-wealthiest among the nine justices. However, Alito's previous filing was a mere eight pages long and ranked him as the eighth-wealthiest judge with a 2011 income between $380,000 and $1.1 million.

His 2012 filing revealed a net worth between $2.3 and $6.2 million. At least six and possibly as many as eight of the justices are millionaires, according to the Center for Public Integrity, with Justice Anthony Kennedy the only judge known to have a net worth of less than one million dollars.

Alito's colleagues on the bench turned in their 2012 financial disclosures by June, although he was granted and extension for undisclosed reasons.

Alito lists trusts and investments with Pepsico, Abbott Laboratories, Boeing, Caterpillar Inc. and Proctor and Gamble among his holdings, along with the aforementioned and other companies.

His financial interests have caused a conflict of interest in multiple cases, excusing Alito from the bench several times over the past year.

Alito did not hear Chevron v. Naranjo last year, when Ecuadorian natives sought damages against the Chevron oil, gas and energy company for pollution. Wednesday's disclosure shows that Alito received a dividend of less than $1,000 in Chevron, which is now worth between $15,001 and $50,000.

He was also recused from the October ruling in Hepting v. AT&T, when the Electronic frontier Foundation sued the telecommunications giant over claims that it had cooperated with the government to monitor customer communications.

Alito is consistently ranked among the most conservative justices on the Supreme Court and, in recent years, has made headlines for rolling his eyes as Justice Ruth Bader Ginsburg read her decision and mouthing "Not true" during President Obama's 2010 State of the Union address.