Judge demands biblical book report from convicted drunk driver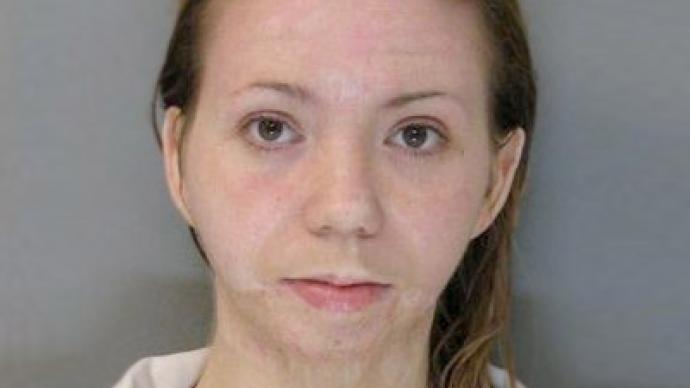 After pleading guilty to driving drunk during a November 2011 automobile crash that left two people severely injured, Cassandra Belle Tolley has been assigned eight years in jail and a book report on the bible.
Circuit Court Judge Michael Nettles has ruled that in addition to a lengthy prison sentence that will be proceeded by five years of probation, Tolley, 28, must also read the Old Testament book of Job and write a summary for the court.
Tolley of York County, South Carolina pleaded guilty last month to felony driving under the influence causing great bodily injury over a November 12, 2011 incident that ended with two victims needing intensive surgery; one victim has gone under the knife six times in the eight months since and might have to have his left foot amputated as a result of the accident. Tolley's blood-alcohol level after the crime was clocked at 0.333, which is more than four times the legal limit.
Appearing before the court last month, local paper The Herald reports that Tolley wept openly, offered her apologies to the victims and told the judge, "I don't deserve to live. I have ruined this people's lives."
Judge Nettles had learned, however, that Tolley has since taken to Christianity after the incident. Rev. Daggett Duncan of New Vision Free Will Baptist Church acted as a character witness in the court on behalf of Tolley and tells the paper that a past plagued with abuse has shaped the woman into the person that committed the crime. At the age of only 11, Tolley was doused in gasoline by a relative and set on fire. After years of abuse, she turned to alcohol.
"She's a very, very, very humble, distraught person," Duncan says. "Looking in her eyes, you could see the pain. You just couldn't help but reach out."
In the courtroom, Duncan told Judge Nettles that he and his wife intended to take custody of two of Tolley's children while she serves jail time. And just like Job, Duncan tells the Herald that he hopes Tolley will come out of the whole experience as a better person.
"I think (Nettles') faith and his compassion led him to use the book of Job," Duncan says. "Job made it through, and he wants her to know she can too."
Commenting on the unusual terms of her sentence, University of South Carolina law professor Kenneth Gaines tells the paper, "Under normal circumstances, the judge wouldn't have the authority to do that."
"You can't just arbitrarily add anything you want to a sentence," says Gaines. "But if she consented, it's really not an issue. It's critical that the defendant was in entire agreement with it."