"Kids-for-Cash" judge gets 28 years in prison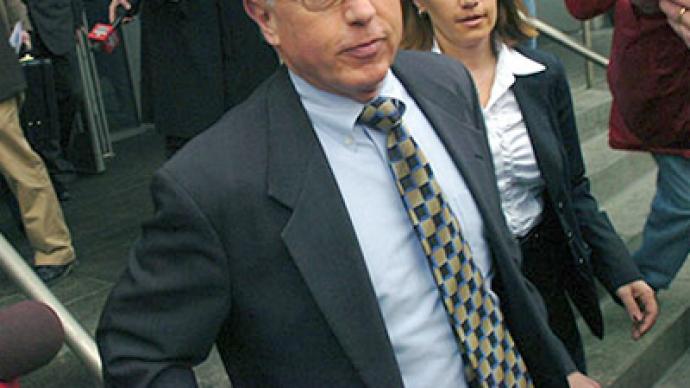 A Pennsylvania judge that made millions off of sentencing children to private juvenile detention centers was handed down a harsh sentence himself on Thursday: 28 years behind bars.
Judge Mark Ciavarella Jr was given a nearly three decade sentence for the injustices he carried out while serving on the Luzerne County Court of Common Pleas in Wilkes-Barre, Pennsylvania. While on the bench, Ciavarella accepted millions of dollars in kickbacks from the owners of for-profit detention centers in exchange for sending youth offenders to their facilities. Ciavarella was found guilty of racketeering in February of this year.Labeled by prosecutors and the media as the "kids-for-cash" judge, Ciavarella told the Associated Press that those words transformed him into "the personification of evil" to the public. Ciavarella never admitted that he exchanged money for business favors, but did say before his sentence that he blames "no one but myself."Many of those sentenced by Ciavarella's gavel were first time offenders who often received unusually harsh sentences in the private facilities for crimes that would otherwise go without such extreme punishment. Ciavarella had infamously sentenced a 17-year-old boy with no prior record to six months in jail for the possession of drug paraphernalia. While that charge often carries only a mere fine, that youth was subjected to half a year behind bars. Upon his release, the child took his own life. "He (Ciavarella) killed his spirit," the child's mother, Sandy Fonzo, said after the suicide. "He crushed him, and he didn't help him." Reacting to last week's verdict, Fonzo tells CNN that "It's justice in the sense that he is going to pay for what we've been dealing with for the last eight years.""True justice, I don't think there could ever be. He'll never live the sentence that I live," she adds.As news of the scandal broke, the Supreme Court tossed out roughly 4,000 convictions that were passed down by Ciavarella over the course of five years. According to them, the judge violated the constitutional rights of juvenile defendants by denying them legal counsel. Ciavarella is said to have had youngsters hauled off without allowing them to offer a defense during their trials.Attorneys for Ciavarella were lobbying for a sentence of only 87 months, but US District Judge Edwin M. Kosik refused it, offering up 28 years instead.
You can share this story on social media: