Meet the Press host: 'Why shouldn't you, Mr. Greenwald, be charged with a crime?'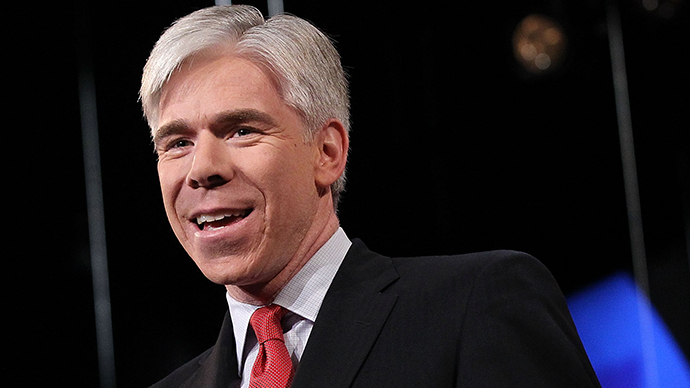 The Edward Snowden debate took a new turn over the weekend when reporters Glenn Greenwald and David Gregory got into a heated discussion about the journalism involved behind the scenes of the saga surrounding the NSA leaker.
Greenwald, the writer who interviewed Snowden for The Guardian newspaper earlier this month, was asked to answer about his own actions during an appearance on NBC's Meet the Press on Sunday after a question was raised about the whereabouts of the leaker. Snowden was thought to be in Hong Kong until news erupted over the weekend that he had arrived in Moscow en route to perhaps another locale.
When the conversation turned toward what information if any Greenwald knew about Snowden's location, The Guardian journalist declined to provide Meet the Press host Gregory with any details.
"To the extent that you have aided and abetted Snowden, even in his current movements, why shouldn't you, Mr. Greenwald, be charged with a crime?" Gregory asked.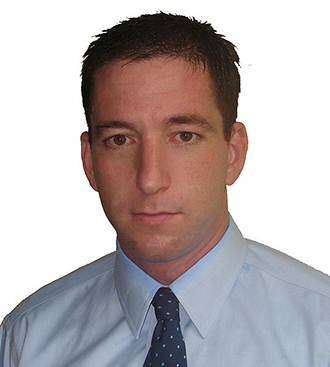 "If you want to embrace that theory, it means that every investigative journalist in the United States who works with their sources, who receives classified information is a criminal, and it's precisely those theories and precisely that climate that has become so menacing in the United States," Greenwald replied.
Gregory responded that "the question of who is a journalist may be up to a debate with regard to what you are doing," but later had to defend his actions when Greenwald took the argument to Twitter.
"Who needs the government to try to criminalize journalism when you have David Gregory to do it," Greenwald tweeted shortly after.
On his part, Gregory incorporated the tweet in a later broadcast on Sunday. "This is the problem from somebody who claims that he's a journalist who would object to a journalist raising questions, which is not actually embracing any particular point of view," Gregory said.
"There's a question about his role in this, The Guardian's role in all of this. It is actually part of the debate," Gregory said. "Rather than going after the questioner, he could take on the issues. And he had an opportunity to do that here on Meet the Press."
An indictment against Mr. Snowden was unsealed on Friday, signaling the seriousness of the Obama administration's prosecution of the former intelligence contractor who's admitted to leaking National Security Agency documents to The Guardian. Snowden faces potentially decades in prison, and his whereabouts as of Monday remain unknown. That morning, WikiLeaks founder Julian Assange told reporters that Snowden "is in a safe place and his spirits are high," but added, "Due to the bellicose threats coming from the US administration we cannot go into further detail at this time."
If Greenwald indeed assisted in arranging for the transportation of a known fugitive, the White House may be more inclined to press charges against the journalist. According to federal law, not just the communication of privileged intelligence is a crime, but the publishing of it too.

In a profile of Greenwald earlier this month, the New York Times portrayed the reporter as a blogger whose work has border-lined on legitimate journalism while straddling the tendency to "intensely, even obsessively" focus on surveillance within the United States.
"I approach my journalism as a litigator," Greenwald, a trained attorney, told the paper. "People say things, you assume they are lying, and dig for documents to prove it." He also described himself to the paper as an activist and an advocate.
That isn't to say, though, that Gregory isn't let off the hook for the ethics involved in his own journalistic organization. NBC News is owned by General Electric, whose CEO sits on President Obama's economic advisory board. GE Capital also received a $139 loan guarantee via the Wall Street bailout.
You can share this story on social media: