Snowden admits taking Booz Allen job to collect data on NSA surveillance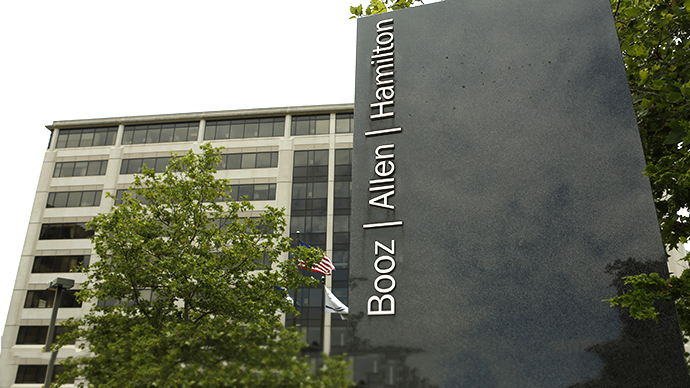 Edward Snowden signed on to work with intelligence contractor Booz Allen Hamilton only to obtain information about the United States' surveillance programs, the NSA leaker told the South China Morning Post.
The paper, one of only three outlets to have acknowledged contact with Snowden along with The Guardian and the Washington Post, wrote on Monday that he admitted to taking the job just to collect intelligence.
"My position with Booz Allen Hamilton granted me access to lists of machines all over the world the NSA hacked," he told the Post. "That is why I accepted that position about three months ago."
According to the paper, Snowden was asked specifically if he went to the contractor to gather evidence of surveillance, to which he replied, "Correct on Booz."
The Post said the interview was conducted on June 12. Snowden reportedly left Hong Kong late last week and was believed to be in Moscow as of Sunday. An indictment against him was unsealed in the US days earlier and American officials are seeking his extradition back to the States.
"I'm not going to get into specifics, but it is our understanding that he is still in Russia," White House press secretary Jay Carney said during a briefing with reporters on Monday. "We have asked the Russians to look at all the options and expel Snowden to the US."
Snowden, 30, has been charged with the unlawful disclosure of classified intelligence and is wanted in the US for a myriad of counts that could bring him decades in prison if convicted. During Monday's presser, Carney said the decision on the part of Hong Kong to release Snowden "was a deliberate choice by the government to release a fugitive despite a valid arrest warrant."
In the latest Post article, Snowden defended his actions and the method he went about selecting documents to send to The Guardian.
"I did not release them earlier because I don't want to simply dump huge amounts of documents without regard to their content," he told the paper. "I have to screen everything before releasing it to journalists."
Snowden also hinted at the likelihood of more leaks to come:
"If I have time to go through this information, I would like to make it available to journalists in each country to make their own assessment, independent of my bias, as to whether or not the knowledge of US network operations against their people should be published," he said.
Snowden took a job making six-figures at Booz Allen earlier this year rounding off a career that formerly found him working for the Central Intelligence Agency and Dell computers. Last week, Reuters reported that hiring screeners at Booz Allen found possible discrepancies in the resume Snowden submitted when he first sought work, but ultimately the contractors decided to bring him on board anyway.
You can share this story on social media: