New law could eliminate job discrimination for Californians with past convictions
Published time: 24 Sep, 2013 23:09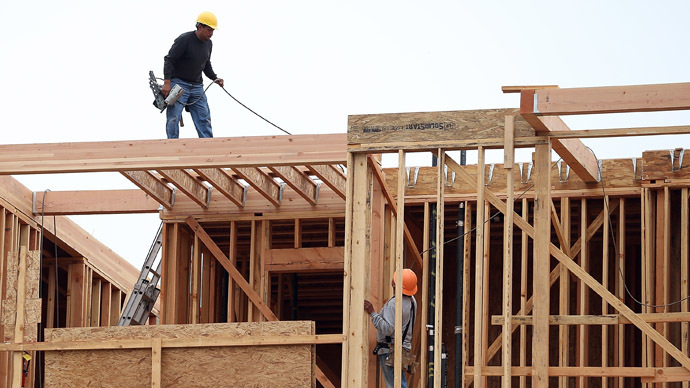 California businesses that are considering hiring employees would no longer be able to ask potential workers about their criminal record on job applications if Governor Jerry Brown signs a bill meant to curb soaring recidivism rates.
Proponents of the bill have argued that excluding the question from employment applications is necessary in order to prevent Californians with convictions on their record from being automatically screened out of a job. The widespread discrimination among employers has made it very difficult for many former convicts to find legitimate work and thus remain out of prison.
Employers and hiring managers would still be permitted to ask an individual about their criminal record. This measure, known as Assembly Bill 218, would simply remove that question from applications. They must first determine whether a prospective employee is qualified for the position before examining whether an individual has a criminal record, according to the Sacramento Bee. 
The bill is part of the "Ban the Box" movement that has sought to persuade lawmakers across the US to make it easier for reformed criminals to better themselves by finding gainful employment. 
"A mistake from the past shouldn't be a life sentence to joblessness," Michelle Rodriguez, the staff attorney for Ban the Box said in a statement to the press earlier this month. "This bill gives hope to thousands of Californians who are ready to work but are shut out from employment because they're automatically screened out from the start." 
The California State Senate approved Assembly Bill 218, which is now in the hands of Governor Brown after being expanded to over 6,000 local and regional government agencies in state.
Supporters hope the law will ease California's notoriously large prison population. So many people are locked up throughout the state that the US Supreme Court ruled in 2009 that the overcrowding constituted "cruel and unusual punishment." 
When the Department of Corrections failed to correct the problem, a federal judge ordered California to prepare to release thousands of low-level inmates before their sentences expire. Governor Brown said earlier this month that the Department of Corrections was at work on rehabilitation programs to ease inmates' transition but as many as 12,000 inmates could be release into society by the end of 2013. 
In part because such problems are not unique to California, the Ban the Box movement has steadily gained favor in major metropolitan areas throughout the United States. Chicago, Boston, and Philadelphia have adopted similar measures and more are expected soon. 
Approximately 65 million, or one-in-four, Americans has some kind of criminal record, while  close to 90 percent of employers rely on criminal background checks, according to a 2011 report from the National Employment Law Project. Consequently, roughly two million Americans are shut out of the economy each year and must turn to government support to survive. 
The vicious cycle continues in states where drug offenders are categorically denied food stamps and have no choice but to turn to prostitution or drug dealing to provide for themselves and those around them. Benjamin Todd Jealous, the president of the National Association for the Advancement of Colored People, told CBS that the government simply has no choice but to review its treatment of former prisoners. 
"Americans believe in second chances," he said in 2011. "We believe that when somebody has paid their debt to society, they deserve the right to earn a living and reunite their families."