For each job, 4.6 Americans are unemployed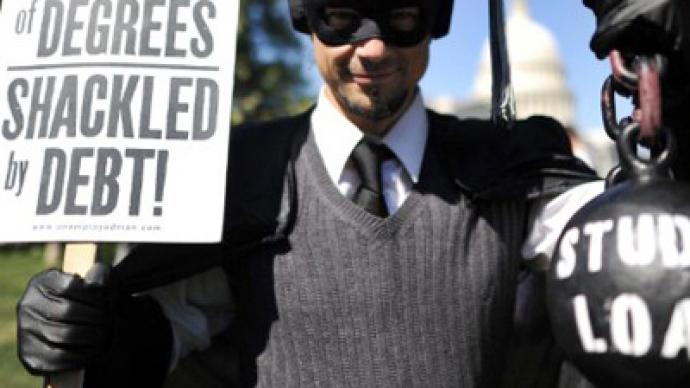 For each job opening in the country, around 4.6 unemployed Americans remain without work, reveals statistics just published from the Department of Labor.
While it has been on surprise that unemployment figures have been on the rise, statistics out today from the Labor Department show that there around 300,000 more jobless Americans for each vacant position than there was only one month earlier. The bad news doesn't stop there.With the economy in turmoil overseas as well, experts suggest that it could be quite some time before the unemployment rate dips back down to a pre-recession number. US President Barack Obama has insisted that the passing of his American Jobs Act could bring businesses to making enough hires to get the United States out of its current job slump, but Congress shows no hopes of approving the bill. Unemployment has remained stagnant and gloomy since the president took office in 2009, a feat only accentuated by faltering markets both domestically and abroad."My view is they continue to stay with a tight belt and I think it means less hiring than they would have done otherwise," General Electric Co Vice Chairman Michael Neal tells Reuters today. Alocoa CEO Klaus Kleinfeld echoed those sentiments, adding that weary in the workplace internationally is keeping both America and the eurozone from escaping a future that seems almost futile. "I'm more concerned about lack of confidence than about market fundamentals," Kleinfeld said to Reuters this week. "It almost looks like the world is worrying itself into another recession and that should not be allowed to happen."In only the last few months, economists across the world have suggested that as conditions worsen across the sea, a domino effect will only diminish the only chances America has at rebounding from the recession of yesteryear. House Speaker John Boehner this summer expressed worries over the American economy, to which both the International Monetary Fund and billionaire George Soros have also acknowledged is in dire straits. Others say that these warnings should only be expected."How could they possibly be surprised that global GDP growth will be sub-par both this year and next year and as far as the eye can see?" Michael Pento of Pento Porfolio Services told RT last month.As more American become unemployed and corporations rake in record profits, the Occupy Wall Street movement that began in Lower Manhattan last month — which some say is America's answer to the Arab Spring — has spread across the country and into other nations internationally as people of all walks of life protest conditions.
You can share this story on social media: