US to al-Qaeda, Iran and Taliban: You owe us $6 billion for 9/11
Published time: 31 Jul, 2012 18:30
Edited time: 1 Aug, 2012 01:37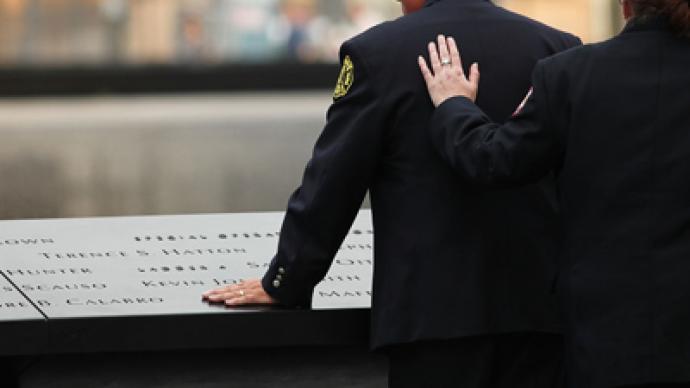 A US Federal Judge has a message for al-Qaeda, the Taliban and the Islamic Republic of Iran: pay up. Federal Magistrate Judge Frank Maas ruled that those three entities must compensate victims of the 9/11 terrorist attacks to the tune of $6 billion.
From Manhattan on Monday, Judge Maas ruled that relatives of the nearly 3,000 people killed during the September 11 terrorist attacks shall be awarded a total of $6 billion from three groups of defendants determined by a separate judge last year. Previously Federal Judge George Daniels ruled that al-Qaeda, the Taliban regime and the Iranian government were accountable for the tragedy, although Iranian President Mahmoud Ahmadinejad has denied any connection on his country's part. This week Judge Maas put a monetary number to that damage.
In the latest ruling, Judge Maas calls the defendants "entities that carried out, or aided and abetted" in 9/11 and that they should be responsible for paying the families of those killed. And while some are admitting that collecting that award is almost quite literally impossible, others involved in the suit seem confident that further actions will help them see a paycheck in a matter of months.
"I never was in this for the money. I wanted accountability," plaintiff Ellen Saracini tells the New York Daily News. "The money will never bring back my husband, so I don't care about it."
Saracini's husband, Victor Saracini, was the pilot onboard the plane that crashed into the south tower of the World Trade Center. She tells reporters that "It's hard being happy," but is still pleased by the outcome in court this week.
"We were never in it for a lawsuit," she says. "I wanted to know what happened to my husband."
"It just didn't seem like our government was moving forward in trying to determine who was responsible for these attacks," Saracini continues. "Maybe the mindset will change now, but I doubt it."
Others say that the accountability isn't all they want, though, and expect to see compensation in the near future.
"Now we have to go about the business of collecting this money both domestically and overseas," attorney Thomas Mellon tells Pennsylvania's The Intelligencer. "We are very hopeful that in the next six to 18 months we will be in the process of seizing Iranian assets, such as Iranian airlines, oil tankers and wells."
Mellon says that even a decade after the terrorist attacks, most Americans are unaware of whom the government faulted. "The average American citizen doesn't yet realize that a major player in the Sept. 11 attacks was Iran and Hezbollah," the attorney insists. He adds to the Daily News, however, that "in the terror world," collecting compensation like this "is uncharted territory."
If all goes accordingly, the Saracini family will see $9.5 million under the judge's order. Collecting that sum from known insurgents is with certainly a task unfit for a federal judge from Manhattan, however, which has already prompted the Associated Press to consider the ruling "largely symbolic."