Iran to patrol US East Coast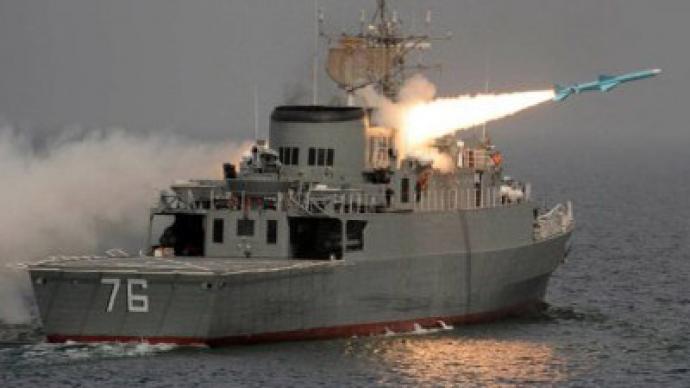 Sick of the American navy's ongoing presence in the Persian Gulf, an official with the military of Iran announced this week that they will be sending ships over to be stationed off the coast of the United States.
In other words, Iran thinks that what's good for the goose is good for the colossal, militaristic gander. "Like the arrogant powers that are present near our marine borders, we will also have a powerful presence close to American marine borders," reads a statement from Rear Admiral Habibollah Sayyar to the official Islamic Republic News Agency this week. The IRNA adds that Sayyar, the commander of the entire Navy of Iran, will call for "the help of our sailors who follow the concept of the supreme jurisprudence" to send a flotilla towards the Atlantic coast of the United States.On the same day as Sayyar's statement, Iran Defense Minister Gen. Ahmad Vahidi also revealed to the media that the navy has another tactic under its sleeve: the country is beginning production of cruise missiles made for sea-based targets that could even counter massive warships, reports The Associated Press. The AP says that Vahidi's comments suggest that the weaponry could be used to combat American ships anchored in the Persian Gulf, but with a fleet setting sail towards the US, could a new cold war embark between the two nations?The Department of Defense doesn't think it's a big deal.Pentagon Spokesman Capt. John Kirby released a statement in response to Iran's plans and says, "We've been pushing freedom of the seas for years and the Iranian navy can go wherever it wants." Given those sentiments, it seems likely that the United States will continue to sail through the Persian Gulf, even if Iran is ready to respond to that presence. For those keeping track, this marks at least the second time in a week that Iran has called out America as an "arrogant power." Those were the words that Iranian President Mahmoud Ahmadinejad used last week when he called out the US for the military's ongoing appearance in seemingly all ends of the globe."Do these arrogant powers really have the competence and ability to run or govern the world? Is it acceptable that they call themselves the sole defender of freedom, democracy, and human rights, while they militarily attack and occupy other countries?" Ahmadinejad said to the United Nations' General Assembly last week. In the meantime, it looks as if Iran will send ships elsewhere, as well. State-run Press TV suggests that the country will also be deploying a new fleet into the Gulf of Arden to protect the nation's ships from pirate attacks.
You can share this story on social media: