Intelligence lapses weigh heavy on Washington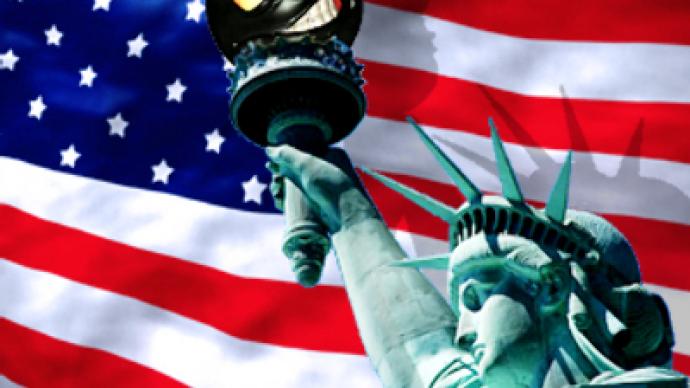 Although it may be too early to call it a trend, two dramatic cases of intelligence setbacks have created quite a stir inside the administration of US President Barack Obama.
The first instance of US intelligence failing to connect the big black dots came on Christmas Day as Umar Farouk Abdulmutallab, 23, boarded Detroit-bound Northwest Airlines flight 253 with a "smoking gun" stitched into his underwear. Although there are certainly other individuals whose presence onboard a US commercial jet would have triggered bigger alarms, the fact that none rang at all for Mr. Abdulmutallab is almost inexcusable.
Abdulmutallab appeared on the US government's terrorist watch list, but not on its no-fly list, which would have blocked him from boarding the transatlantic flight from Amsterdam to Detroit with nearly 300 crew members and passengers on board (For an RT report on last month's story, click here).
Following up on a tip by witnesses, Dutch police said they are searching for a man who may have helped the young Nigerian to board the aircraft in Amsterdam. But it remains unclear why Abdulmutallab, who the British placed on their national watch list after being denied a student visa 14 months ago, would have required assistance when he already had in his possession a multiple-entry US visa, as well as a flight ticket to the United States.
There were other screaming alarms that somehow went ignored by officials. Indeed, Abdulmutallab's family went so far as to warn US authorities that their son was being exposed to radical elements.
US media reported that the young man's father went to the US Embassy in the capital city of Abuja on November 19 to report that his son was being "radicalized" by extremists in Yemen.
But in order to really appreciate this glaring oversight, it must be mentioned that the would-be bomber's father, Alhaji Umaru Abdulmutallab, is no ordinary individual. Indeed, he was described by The Times as being "one of the richest men in Africa," and by The New York Times as "among Nigeria's richest and most prominent men." In other words, given his father's well-known clout and credentials, some heed should have been paid to his warnings.
Yet Umar Farouk Abdulmutallab, who was entered into the database of the US National Counterterrorism Center, triggered not a single alarm. Despite being outed by his own father, he was able to board a US-bound aircraft with a bomb in his underpants.
Although airport security in Amsterdam, where the would-be bomber boarded the airplane, deserves some of the blame for not discovering the explosive device, this does not explain why US authorities did not, at the very least, revoke Abdulmutallab's multiple-entry US visa.
"This guy should never have been able to board a US-bound jet," said a senior official with the Federal Aviation Administration who spoke on the condition of anonymity. "There should have been alarms ringing once this individual's name popped up in Amsterdam's terminal [the departure point of Northwest Flight 253], but strangely that never happened."
Al-Qaeda in the Arabian Peninsula (AQAP), a terrorist sub-group, issued a statement saying that the failed attack by Umar Farouk Abdulmutallab was a response to American-backed airstrikes on the group in Yemen this month.
Obama "will not tolerate" sloppy intel work
In the wake of the near-miss suicide attack on Northwest Flight 253, US President Barack Obama had a reportedly "heated" meeting at the White House with top members of the intelligence community. Here is part of that speech:
"As I described over the weekend, elements of our intelligence community knew that Umar Farouk Abdulmutallab had traveled to Yemen and joined up with extremists there.
It now turns out that our intelligence community knew of other red flags that Al-Qaeda in the Arabian Peninsula sought to strike not only American targets in Yemen, but the United States itself. And we had information that this group was working with an individual who was known – who we now know was in fact the individual involved in the Christmas attack.
The bottom line is this: the US government had sufficient information to have uncovered this plot and potentially disrupt the Christmas Day attack, but our intelligence community failed to connect those dots, which would have placed the suspect on the no-fly list.
In other words, this was not a failure to collect intelligence, it was a failure to integrate and understand the intelligence that we already had. The information was there, agencies and analysts who needed it had access to it, and our professionals were trained to look for it and to bring it all together.
I will accept that intelligence by its nature is imperfect, but it is increasingly clear that intelligence was not fully analyzed or fully leveraged. That's not acceptable, and I will not tolerate it."
Yemeni government forces, acting on US intelligence and using what officials have admitted was American military hardware, launched aerial attacks on suspected militants in the east of the country on December 17 and again on December 24.
At least 60 people were understood to have been killed in the raids – many of them civilians according to witnesses on the ground.
The second intelligence setback for the United States was more forgivable, yet far more devastating in terms of its impact on US efforts to infiltrate Al-Qaeda terrorist networks.
CIA falls prey to Al Qaeda double-agent
Just days after the botched attempt to destroy an American aircraft, an Al-Qaeda double-agent breached security at Forward Operating Base Chapman in Khost, Afghanistan, near the border with Pakistan.
Humam Khalil Abu-Mulal al-Balawi, a Jordanian physician, convinced Jordan's security apparatus, as well as the CIA, that he had urgent information to give coalition forces. A meeting was quickly arranged at the US compound.
Since Humam Khalil had clearance from Jordan's respected intelligence service, the General Intelligence Directorate (GID), the Jordanian double-agent was able to pass through security at Base Chapman without a proper security search.
Early in his phony "briefing" with high-ranking members of the CIA, which included the base commander, he detonated the explosive on his body.
The incident represents that worst one-day loss of life for the CIA since eight agents died in the Beirut Embassy bombing in 1983. And up until the Khost suicide bombing, only 90 CIA officers had been killed in the line of duty since the agency was founded in 1947, The New York Times noted.
"US personnel at the site of the attack… are heavily involved in the selection of Al-Qaeda and Taliban targets for drone aircraft strikes," according to an article in The Washington Post, quoting two former intelligence officials who have visited the facility. "The drones themselves are flown from separate bases in Afghanistan and Pakistan. Because of its location near a hotbed of insurgent activity, the base is also a center for recruiting and debriefing informants, the officials said, and it would not be unusual for local Afghans to be admitted to the facility for questioning.
"There's still a lot to be learned about what happened. All the facts are not in," CIA spokesman George Little said. "The key lesson is that counterterrorism work is dangerous."
You can share this story on social media: