'Innocence of Muslims' filmmaker was a federal informant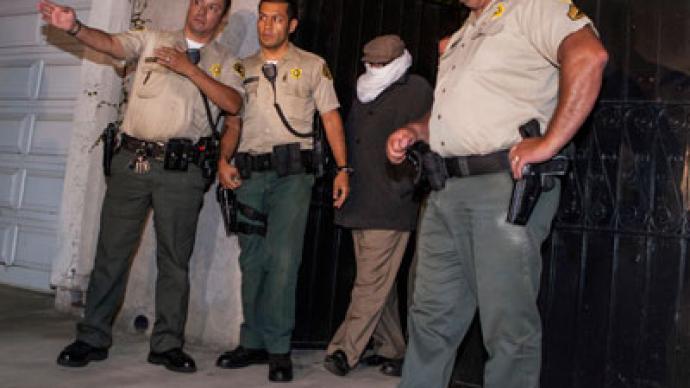 Much remains unanswered about the US-made film that sparked riots across the Arab World, but more is unraveling by the day regarding the movie's producer. Now it's reported that the man behind 'Innocence of Muslims' was once a federal informant.
In the wake of a serious of violent outbursts that have targeted American facilities abroad and left at least 40 dead including one US ambassador, authorities and media outlets in the United States continue to comb through information about the film that's considered the catalyst in the attacks, an anti-Islam flick branded overseas under the name 'Innocence of Muslims.' Less than a week after four Americans were killed at a US consulate in Benghazi, it's now being revealed that the film's producer, Nakoula Basseley Nakoula, worked for the feds.A court transcript obtained by the Smoking Gun shows that, as recently as 2010, Mr. Nakoula was identified as a federal informant, a title that his attorneys hoped would help in his case when he went before sentencing that year over an earlier conviction for check fraud.According to the transcripts, attorneys for Mr. Nakoula pleaded for leniency when their client was sentenced in June 2010, arguing that "cooperation" with prosecutors in a separate case should be taken into consideration. Authorities had hoped that Nakoula would provide them with an direct link to Eiad Salameh, the mastermind of a check kiting scheme described in court papers as "a notorious fraudster who has been tracked for more than a decade by state and federal investigators."On his own part, Nakoula pleaded that he had agreed to assist the government in order to reverse his wrongdoing."I would like to start that I'm sorry for what happened," Nakoula told a judge, the transcript reveals. "Now I know that it was wrong. Therefore, I decided to cooperate with the government to retrieve some of these mistakes or damage happened. I want to cooperate with the government so that they can catch with this other criminals who is their involvement." That wasn't Nakoula's first run-in with the law, and might not be his last either. Authorities are currently investigating his role with 'Innocence of Muslims,' which has since been tied to an array of mob assaults in the Muslim World. Before his conviction for check fraud, though, he was charged with "intent to manufacture phencyclidine," or PCP, back in 1997 after he was caught with dozens of boxes of pharmaceuticals and $45,000 in cash.
You can share this story on social media: