Suspected anti-Islam movie's producer may land in prison for probation violation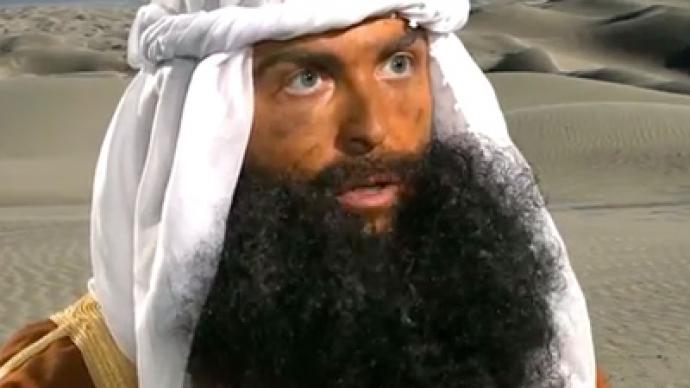 The suspected director of the now-notorious anti-Muslim video that sparked violent protests worldwide is now under investigation on whether or not he had violated his probation by using an alias to publish the movie.
The 55-year-old Los Angeles man, Nakoula Basseley Nakoula, claims that he was not the author of the "The Innocence of Muslims," but only helped in managing and providing logistics for its production.However, an anonymous law enforcement official confirmed to the AP on Thursday that Nakoula, who is currently on probation after serving prison time on financial crimes charges, was in fact behind the production of the film to an extent much larger than he was letting on.Simply producing the film is not considered a crime under US law, but the terms of Nakoula's release contain a clause barring him from accessing the Internet or using aliases without a probation officer's approval.Currently, California's probation office is looking into Nakoula's involvement in producing the film for violations of the terms of his release, Reuters reported citing a person familiar with the case."The US probation office in the central district of California is reviewing the case," said Karen Redmond, a spokeswoman for the administrative office of the US Courts in Washington, DC.In 2010, Nakoula pled guilty to bank fraud and was sentenced to 21 months in prison and five years of supervised probation. He was accused of opening credit accounts and using fake IDs and Social Security numbers. In a bid to for leniency he cited health problems, including Hepatitis C and diabetes requiring insulin shots. His lawyer also argued that Nakoula had a bedridden father and young children who needed care.Nevertheless, Nakoula served a year in prison and was released in June 2011.
You can share this story on social media: