US soldier sentenced to 16 years for attempting to sell secrets to Russia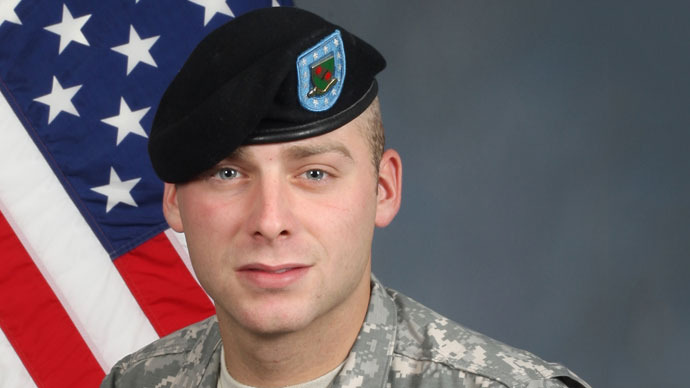 An American soldier has been sentenced to spend 16 years in prison for attempting to sell military secrets to the Russian government.
Army Specialist William Colton Millay, 24, was sentenced on Monday and will be dishonorably discharged. He pleaded guilty to charges last month more than one year after he was arrested and accused of attempted espionage and communicating military information.
Spc. Millay was stationed as a military policeman at Joint Base Elmendorf-Richardson, Alaska when he was apprehended in October 2011. When formal charges were filed days later, authorities said Millay "communicated and transmitted unclassified national defense information to an individual whom he believed was a foreign intelligence agent."
Spc. Millay, added the Army, "believed (this information) could be used to the advantage of a foreign nation."
FBI Special Agent Derrick Chriswell says the government began investigating Spc. Millay in the summer of 2011 after an anonymous tipster told authorities that the soldier emailed a Russian publication seeking information about the military and made several calls to the Russian embassy, the Associated Press reports.
"That's a concern for national security," Chriswell tells AP.
As authorities investigated the specialist, Millay was duped into meeting with an undercover FBI agent. Chriswell says during one of those meet ups, the soldier
"expressed his disgust with the US military."
Before long, the covert officer arranged for Millay to make a drop-off: after arranging a confidential meeting place in a city park, on Oct. 21, 2011Millay left a white envelope in a garbage can containing information about the F-22 stealth fighter jet program and the Warlock Duke jamming system the military uses to sweep roadside bombs. Millay believed he was leaving this information for Russian authorities, but it was actually the FBI he was doing business with. He then went to college $3,000 and a disposable cellphone from a pickup truck which he used to touch base with the undercover agent. One week later, he was arrested.
"I know I've made a terrible mistake," Millay said in court during Monday's sentencing. "I'm a US soldier, and that piece of me, I'm proud of."
Prosecutors argued otherwise, and during the court hearing attacked the soldier and labeled him as a hate-minded racist eager to do damage to the country he swore to protect, not failing to draw attention to his tattoos, including two of the Nazi SS thunderbolt symbol.
A sweep of Millay's barracks shortly after being apprehended also led authorities to two handguns, instructions on using a Russian Internet phone service and white supremacist literature.
"He had hate for the Army. He had hate for the United States," military prosecutor Capt. Stewart Hyderkha said during closing statements.
"He's just a simple country boy," a longtime friend of Millay told reporters early on in the investigation. "He was never the kind of guy who would get into trouble."
Attorneys for the soldier say he was emotionally stunted and was simply seeking attention and could be rehabilitated.
Meanwhile, Army Private first class Bradley Manning is expected to finally see his case go to trial this June: Manning has been in military custody since May 2010 on suspicion of leaking sensitive information to the whistleblower website WikiLeaks. Earlier this year Manning admitted to a number of those allegations and asked the court to sentence him to 20 years in prison for his crimes. Military prosecutors insist on pursuing charges against the soldier that carry life in prison, though, a sentence he would face if convicted of aiding the enemy and espionage.