Manning 2.0? WikiLeaks-scale 'Russian spy' scandal blinds 'Five Eyes'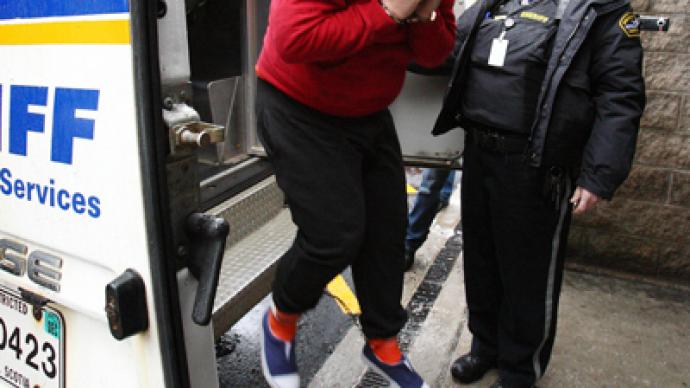 The amount of data leaked to 'a foreign entity' by a Canadian Navy intelligence officer standing trial is reportedly comparable to the alleged WikiLeaks dump by Pvt. Bradley Manning. The officer is believed to have spied for Russia.
Lt. Jeffrey Paul Delisle is the first Canadian indicted for violation of the Security of Information Act, which was adopted after the 9/11 terror attack in the US. He is expected to appear for a bail hearing in a Halifax court on Wednesday.There are few official comments on the accusations so far. But the leak may be among the largest security breaches in a decade, roughly matching the embarrassing WikiLeaks data loss, a source familiar with the matter told The Wall Street Journal.The breech is said to have touched upon a system open to the so-called Five Eyes, an intelligence alliance between the US, UK, Canada, Australia and New Zealand. Formed after the World War II by the five English-speaking countries, it processes and shares signals intelligence they gather across the globe."We share some sensitive information," said Lord Alan West, who was a senior UK security advisor under Prime Minister Gordon Brown.The quantity of the leak alarmed American officials, another source said. They told Canadian counterparts that their intelligence structures were small enough compared to that of the US, and Canada should have been "on top of" the breeches. "Have you got the proper procedures in place?" a US security official reportedly asked Canadians.The person added that the US has reviewed security procedures involving how sensitive information is handled by allies following the Canadian embarrassment. American intelligence provided other members of the alliance with a new checklist to assure the procedures used in the US are in place in those countries too.Delisle is believed to have leaked intelligence information to a foreign nation between 2007 and 2012. The foreign nation is said to be Russia, although neither party involved in the situation confirmed or denied it officially.Following his arrest in January 2012, some local media claimed that Canada expelled several people from the Russian embassy in Ottawa over the spy scandal. The Russian Foreign Ministry denied the reports, saying the embassy staff in question left Canada long before the scandal broke.It's not clear what kind of information Delisle could have passed. He served at the Royal Canadian Navy's Trinity intelligence and communications center in Halifax and previously at the headquarters of military intelligence in Ottawa. Trinity reportedly handles naval traffic in the Atlantic and analyses allied signals intelligence.
You can share this story on social media: