'Madman's ravings': Wikileaked CIA Kremlin spook claim blasted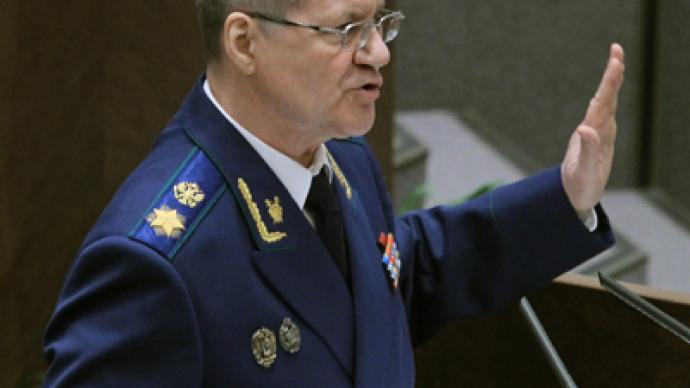 The Russian Prosecutor General's Office has dismissed as "utter delirium" a recent Wikileaks report on cooperation between the head of the agency, Yuri Chaika, and certain foreign private intelligence centers.
The official spokeswoman of the Prosecutor General's office told the press that the contacts described in the report were out of question as the Prosecutor General is one of nine federal officials who are guarded round the clock under a Russian law "on bodyguard service." The spokeswoman added that the very fact that the Prosecutor General was the focus of a Wikileaks report testified to his effectiveness as an irritant not only to Russian criminals and corrupt civil servants, but also to foreign special services engaged in protecting fugitiveRussian oligarchs who are wanted at home. She also noted that the report could have originated within certain foreign-funded NGOs which had experienced difficulties due to Yuri Chaika's efforts. A fresh set of documents released by Wikileaks revealed information on the US think tank Strategic Forecasting Inc. or Stratfor. In these documents the think tank's employees mention the Russian Prosecutor General several times, referring to him as RU101 and calling him a "key source of information on Russia."The head of Stratfor, George Friedman, has called the publication of his company's emails illegal and allegedthat the information published by Wikileaks contained distortions as well as downright falsehoods. He insisted Stratfor would not be commenting on of the cases mentioned in the leaks. He also stressed that his company was a private institution that had no relation to government agencies or special services.
You can share this story on social media: