Immigrant hunger strikers continue protesting under threat of force feeding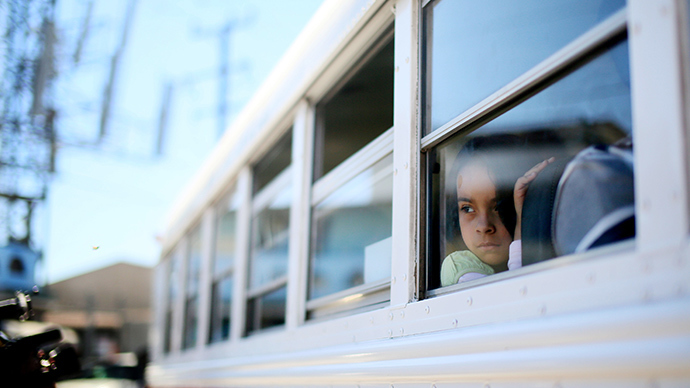 Five immigration detainees in Washington state were placed under medical observation at the Northwest Detention Center holding center as their hunger strike entered a fifth day on Tuesday, according to a report by Reuters.
The news service stated that supporters of the hunger strikers accused officials of attempting to divide the protesters by isolating the five detainees from everyone else, but the US Immigration and Customs Enforcement (ICE) agency said no one had been disciplined or chastised for their fast.
The move comes after news surfaced earlier this week that ICE officials may seek a court order authorizing force feeding should the detainees continue to resist eating.
As RT reported previously, detainees at the detention center are protesting the large number of deportations carried out under the Obama administration – more than 2 million under his presidency. They are pushing for a halt to such activity, better food rations at the facility, a raise in their daily pay of $1, and a reduction in the amount owned on their bonds.
More than half of the detention center's 1,300 detainees participated in the hunger strike when it first started on March 7, though supporters claim it was closer to 1,200. As of Monday, that number head decreased to 130 or so, but now it seems that only five individuals remain.
According to Maru Mora Villalpando of the Latino Advocacy group in Seattle, one of the five remaining fasters, Ramon Mendozo Pascual, said he would not end his strike until his concerns were addressed.
"They are civil rights activists and whistle blowers," Villalpando said to Reuters. "They are telling the world the about the terrible conditions they're facing and they're risking their health and life to do it."
Meanwhile, ICE spokesman Andrew Munoz said the agency is working with GEO, the company operating the detention center, to improve some of the conditions.
"Several issues that have been brought to management's attention are being addressed, including adding more items to the commissary list and exploring ways to reduce prices," he said.
The protest in Washington also follows a similar strike that occurred last year in California's largest prison, where roughly 30,000 inmates initiated a hunger strike in order to protest lengthy solitary confinement procedures they found abusive. The strike last for two months – with about 100 inmates still fasting by the end – and only concluded after lawmakers agreed to hold hearings on the conditions inside.
You can share this story on social media: