Family of imam shot 20 times sues FBI
Published time: 31 Oct, 2012 18:25
Edited time: 31 Oct, 2012 22:25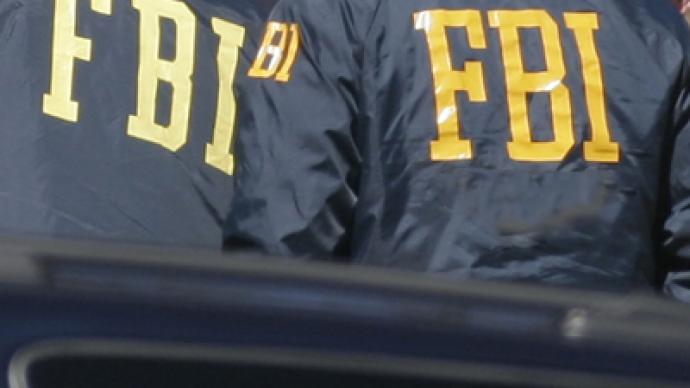 The FBI is facing a lawsuit in the US District Court in Detroit for using excessive force in the killing of a Detroit Muslim leader in 2009.
­Loquman Abdullah, 53, was allegedly mauled by a police dog and riddled with 20 bullet holes after undercover agents shot him during a counterterrorism investigation.

Together with several members of a religious association, the imam of Detroit's Masjid al-Haqq was under a three-year-long FBI investigation for conducting illegal activities, including selling stolen goods from interstate shipments. On Oct. 28, 2009, undercover agents entered a warehouse during an undercover sting operation to arrest Abdullah and ten of his associates.
The lawsuit against the agency, filed by 48-year old Muhammad Abdul Salaam, who was present at the shootout, claims that Abdullah was trying to protect himself from an attacking police dog, without the use of a weapon, when he was killed at a warehouse in Dearborn.
The FBI claims it released the dog on the imam after the man refused to surrender.
"As Abdullah struggled to prevent the canine from attacking his face, and while Abdullah was on his back, the FBI agents began shooting at him," Salaam wrote in the affidavit. "Abdullah never pulled any weapon towards the canine or towards any of the FBI agents. At no time during that day did I see Abdullah carry a gun."
FBI agents claim the man shot the canine, but according to Salaam, only Abdullah was hurt in the encounter.
The "FBI K9 repeatedly attacked and mauled Abdullah's face, causing severe injuries to… his forehead, upper eyelid, left cheek, lower lip, lower jaw and both hands … tore off a denture device in the roof of Abdullah's mouth, and caused Abdullah's upper jaw to break," the lawsuit states.
Shortly thereafter, Abdullah lay dead in the warehouse after being fatally shot 20 times by the FBI agents. The Michigan attorney general and the US Justice Department's civil rights division have said the shooting was justified. A local, state and federal investigation, each found that the federal agents did not break any laws in shooting Abdullah. But the lawsuit claims the FBI used excessive force in the man's death.
The disagreement between the FBI and the lawsuit regards the presence of a weapon in possession of Abdullah – a detail that has not been proven. Press reports do not detail how the canine was shot.