Prisoners resume hunger strikes in California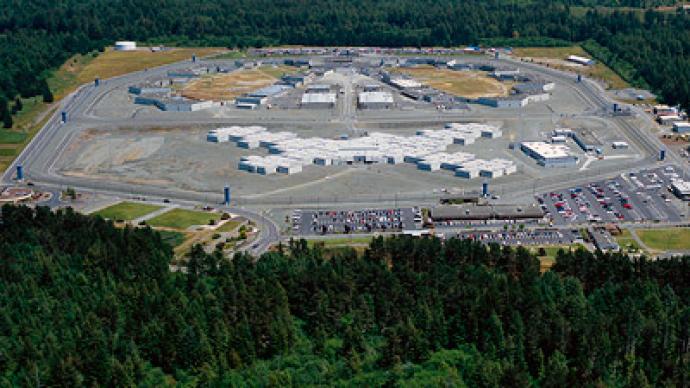 For the second time this year, inmates in some California prisons are waging hunger strikes to protest conditions in the state's institutions.
More than 6,000 inmates across the Golden State participated in peaceful protest back in July by participating in a hunger strike. The first time around, demonstrations began in order to draw attention to the conditions in the Security Housing Unit of the Pelican Bay State Prison. That hunger strike managed to garner national attention towards the prisoners' cause. Now months late, they are revisiting the protest by going at it again.In the prison's Security Housing Unit, commonly referred to as "The SHU," inmates are kept in solitary confinement for 22 hours at a time in a 6-by-10 foot cell, only to be let out into a yard with 30-foot-high walls briefly each day. Harvard professor Atul Gawande told the New Yorker in 2009 that, given research on the conditions carried out by psychologist Craig Hane, "after months or years of complete isolation, many prisoners 'begin to lose the ability to initiate behavior of any kind — to organize their own lives around activity and purpose. Chronic apathy, lethargy, depression and despair often result."Gawande added that, eventually, prisoners become "essentially catatonic."Prisoners in The SHU say that their conditions are on par with torture and are once again resorting to hunger strikes to draw attention to what they undergo. Terry Thornton of the California Department of Corrections and Rehabilitation tells The Triplicate that the prison considers an inmate to officially be "on strike" he states it and then misses three consecutive state-issued meals, or nine consecutive meals.So far the prison has yet to official recognize any hunger strikes during this second incarnation, which began on Monday. When protests occurred earlier this year, hunger strikes spread to 13 different prisons across California. Even days into the strike, 2,100 inmates were still refusing to eat. Some continues the demonstration into three weeks before it ended on July 20.Now prisoners are once again waging protests, spreading the word to the media by way of handwritten letters and communications with family members and attorneys. Dorsey Nunn, executive director of Legal Services for Prisoners with Children, tells an ABC affiliate, "They're tired of being tortured."In addition to asking for an end to their inhumane conditions, prisoners are also saying that the institution requires inmates snitch on gang members in order to be released from solitary.A statement from Prisoner Hunger Strike Solidarity reads, however, that "Despite claims to the contrary, the California Department of Corrections and Rehabilitation (CDCR) has yet to fully address what the prisoners feel are the most substantive changes outlined in their demands."Nunn's advocacy group adds in a statement that "SHU prisoners are dissatisfied with CDCR's response to their formal complaint and … core demands and therefore will continue to resist via peaceful protest indefinitely, until actual changes are implemented."
You can share this story on social media: