Hundreds rally in Brooklyn for second night of police brutality protest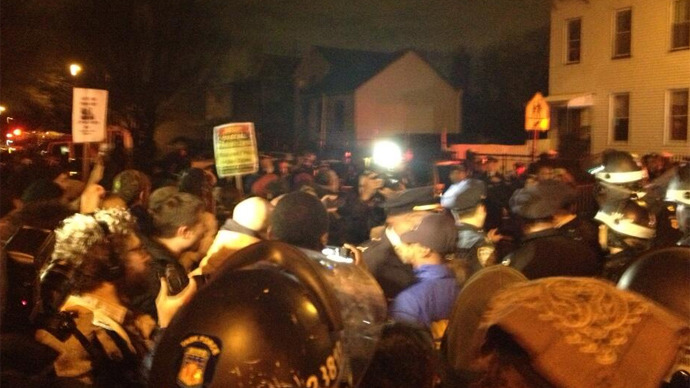 Hundreds gathered in Brooklyn's East Flatbush neighborhood Tuesday for a second night of protest over the death of 16-year-old Kimani Gray, who was shot to death by police days before.
Columns of police, including officers on horseback, accompanied the march. 
The demonstration follows a Monday night candlelit vigil that saw hundreds gather in East Flatbush in memory of Gray, who died after being shot eleven times by undercover agents. Some witness accounts differ with police reports claiming that Gray was brandishing a weapon before being shot.
Police presence was heavy at the rally, which was organized in part by the New Black Panther Party. "To you police officers who took an oath to uphold the shield - if you see something, say something," said an unnamed Panther speaker at the rally, referencing the NYPD's tipline slogan. Speakers called on officers to report corruption and misconduct.
Participants chanted "NYPD / KKK / How many kids will you kill today" and "Racist, sexist, anti-gay / NYPD go away!"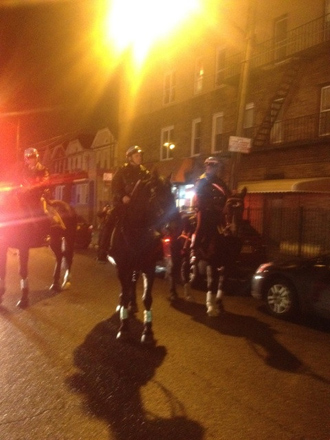 Local public figures in addition to the Black Panther activists were in attendance, including New York City Councilman Charles Barron, who is known in New York for his work advocating for Brooklyn's poor and African-American communities.
"The real criminal is Mayor Bloomberg," Barron told people gathered at the rally, drawing attention to the poverty of East Flatbush and neighborhoods like it.
Speaking of the city's elites, namely Mayor Michael Bloomberg, Barron said, "They don't have to come out here - they send the police!Next time," Barron added,"let's go to his house!"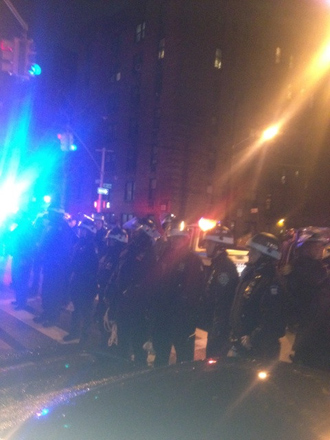 According to attendees' posts on Twitter, police obstructed participants from leaving once the rally had peacefully come to a close.
"People expressing desire to leave but seems cops blocking way," Twitter user Newyorkist said.
Following the shooting Gray was rushed to a hospital, where he was declared dead on arrival. Police said there is no evidence that the officers - who have not been identified - acted inappropriately, though they have been placed on administrative leave.
Police also said Gray had an arrest record, including charges for theft and inciting a riot.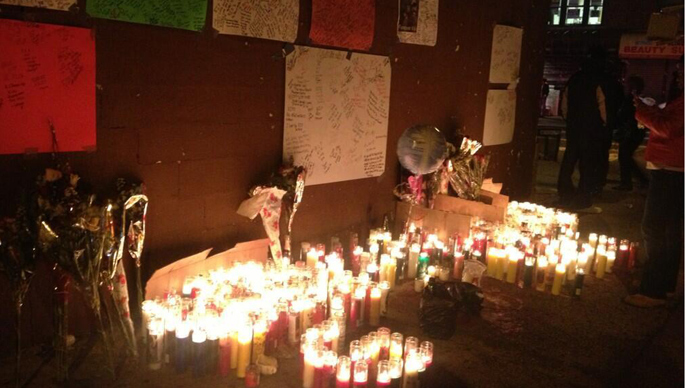 You can share this story on social media: